Irish Bitcoin ATM operator Bitcove continues adding new crypto ATMs across the capital, recently adding a second bitcoin and ethereum ATM to Parnell Street, this time in The Mobile Shop a couple of doors up at 189 Parnell Street.
It's a different model to the one we reviewed before with this step by step guide, but should be a similar concept, so if you're in town near the Ilac Center and IT Fix is closed, this is another option for you, and clearly a busy area for crypto if there's two within a couple of doors of each other!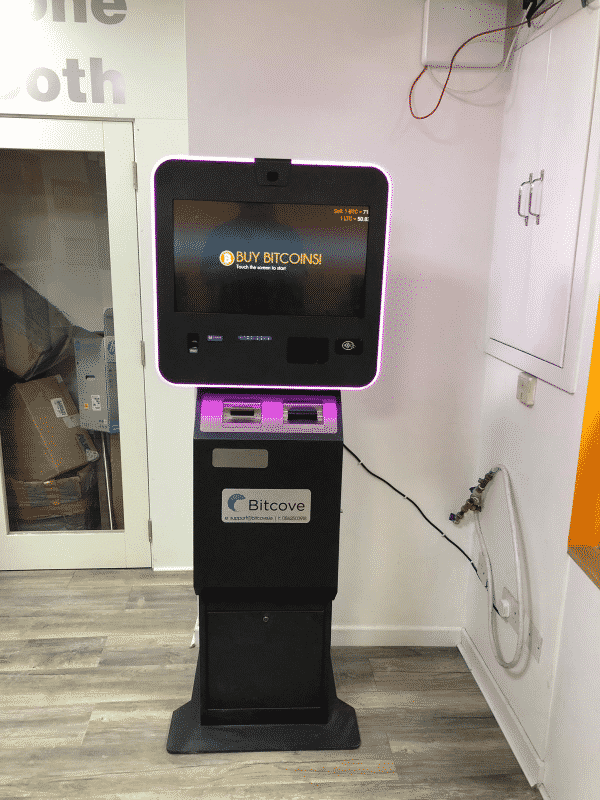 ---
You can read all our articles about Irish Bitcoin ATMs to find one near you that's available to use. You can receive a 20% transaction fee discount on your first purchase of €100 or more using promo code BITIRL on any Bitcove ATM.
---
We get asked all the time the handiest ways to buy crypto. Don't want to wait? Buy crypto with your credit/debit card with CEX, get major crypto's with very low fees at Coinmate (which supports topup by Revolut) or get a full range of altcoins and cryptos with Binance. A little more expensive but simpler and more convenient if you want a mobile is Coinbase.
Our site is funded by affiliate links and advertising. If you sign up or purchase through links on our site we may receive remuneration.