Bitcoin miner Rhodium Enterprises is planning to list on Nasdaq under the ticker "RHDM" through a reverse merger with business consulting firm SilverSun Technologies Inc., Bloomberg reported on Sept. 30.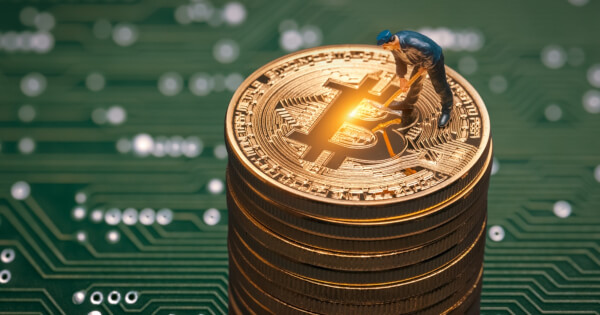 The deal is scheduled to close by the end of this year, and investment bank B. Riley will serve as Rhodium's financial advisor.
Rhodium, one of the few major Bitcoin miners that use a proprietary liquid-cooling system, has been seeking a listing since last year that delayed its debut in the $1.5 billion to $1.7 billion valuation range on the Nasdaq earlier this year due to a sharp drop in the price of cryptocurrencies such as Bitcoin (BTC) plans for a public offering.
According to the official filing, SilverSun shareholders will receive a cash dividend of at least $1.50 per share, for a total of $8.5 million and additional stock dividends.
Under the merger agreement's terms, Rhodium will also create stock in a new subsidiary that incorporates SilverSun's traditional business. SilverSun's board members will continue to serve after the transaction closes.
Rhodium CEO Chase Blackmon said in a statement that:
"We believe access to U.S. capital markets is paramount to sustainable, long-term success in our capital-intensive industry. We believe this strategic transaction will unlock long-term accretive value for Rhodium's shareholders."
Rhodium, which recently closed an $11.9 million financing round, plans to raise $30 million through debt, options, and securities, according to SEC filings earlier this month.
The company had planned to issue 7.69 million shares for $12 to $14 apiece, according to IPO documents filed with the SEC in January.
Texas-based Rhodium mines bitcoins on its own using "proprietary liquid-cooled mining technology," allowing it to average $2,507 in electricity bills per bitcoin it mines throughout 2021, according to the company's website.
For the nine months ended Sept. 30, Rhodium recorded a net income of $46.1 million, or $0.10 per share, on revenue of $82.1 million.
Image source: Shutterstock