Bitget, the largest crypto copy trading platform, has announced the upgraded version of its Shark Fin product with a major boost to the yield the product pays out. Thanks to better optimization of mining pool returns, Shark Fin now provides users with a basic APR of 5%, placing it ahead of similar solutions in the market.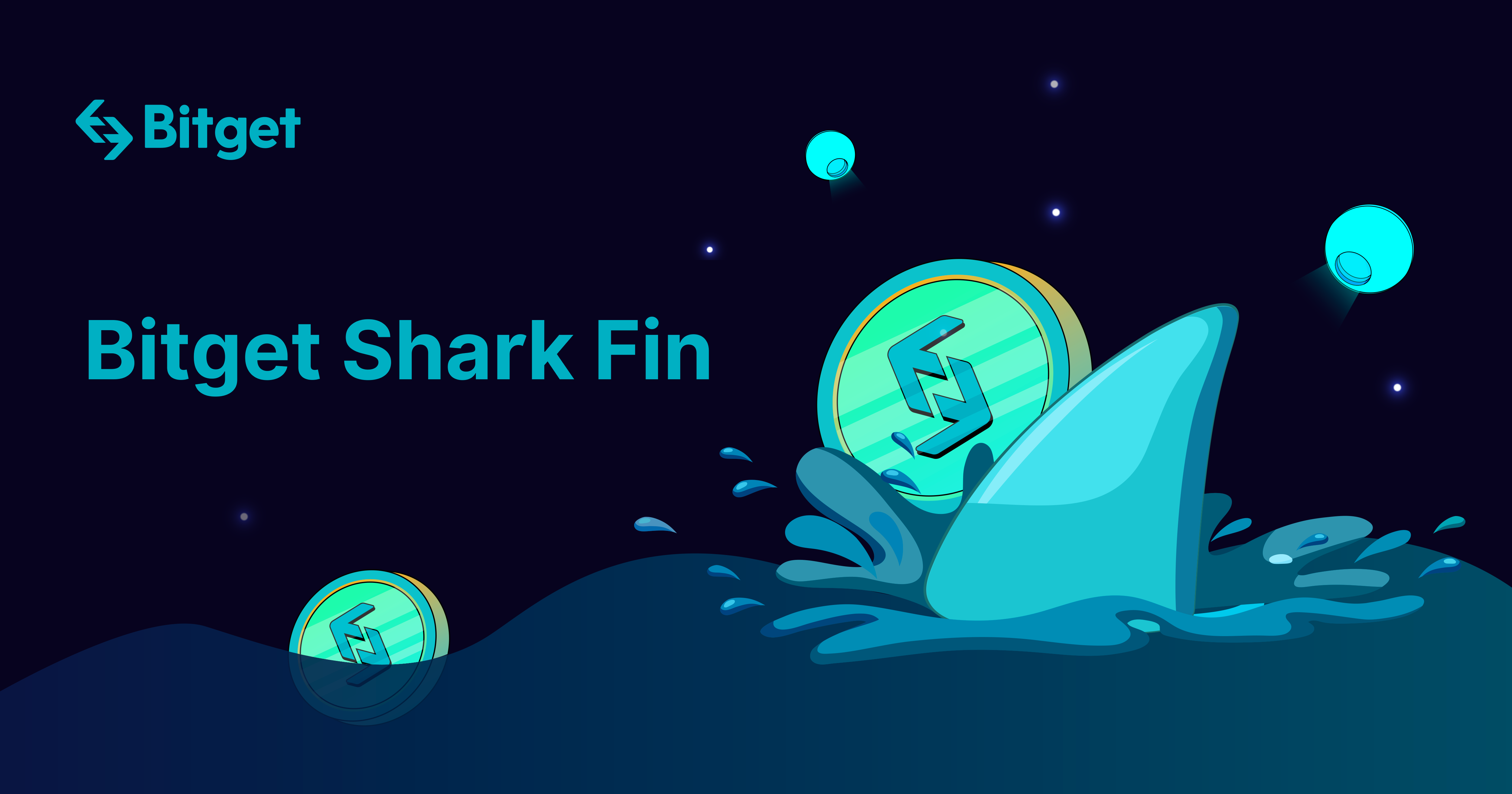 The product takes its name from the yield curve, which resembles that of a shark fin sticking out of the water. It's a simple and optimal investment instrument for conservative investors who prefer lower risks and a steady income.
As a principal-protected product, Shark Fin can guarantee users principal and basic interest at settlement time. In addition, there is a guaranteed basic APR of 5% users can earn for the duration of the seven-day locking period, a significant increase on the previous basic APR of 1-2%.
Users who subscribe to Shark Fin may pursue extra high yields at settlement time if the settlement price stays within a specified price range during the subscription period. Otherwise, investors may only receive the basic yields if the settlement price exceeds or falls out of the specified price range during the subscription period.
As a capital-guaranteed, lock-up product, Shark Fin enables investors to receive the maximum returns in a price range specified by the platform. This makes the product suitable for conservative investors who prefer low-risk crypto investments. Investors can either potentially earn up to 24% APR with Shark Fin or get a guaranteed basic APR of at least 5%. The principal and interest are automatically redeemed at the settlement date.
Gracy Chen, managing director of Bitget says, "We are excited to announce the latest upgrade to our Shark Fin product, which is aimed at meeting the increasing demand from traders for high-yield investment options in the crypto market, and improving the overall profitability of investing. With Shark Fin, users can now access even higher basic APR, enabling them to maximize their returns on investment."
"This is also part of our ongoing efforts for 'Go beyond derivative', along with the latest push in developing spot trading services and launching innovative products that combine the best of CeFi and DeFi", adds Chen.
In addition to the Shark Fin product, Bitget has also launched the Dual-Investment financial product, which is a non-principal-guaranteed product that involves earning profits with two types of cryptocurrencies. This product allows users to purchase cryptocurrencies at a low price and/or sell them at a high price on a future settlement date and at a predetermined price, provided the market price reaches and/or exceeds the user's target price.
About Bitget
Bitget, established in 2018, is the world's leading cryptocurrency exchange with futures trading and copy trading services as its key features. Serving over 8 million users in more than 100 countries and regions, the exchange is committed to helping users trade smarter by providing a secure, one-stop trading solution. It also inspires individuals to embrace crypto through collaborations with credible partners, including legendary Argentinian footballer Lionel Messi, the Italian leading football team Juventus, and official eSports events organizer PGL. According to Coingecko, Bitget is currently a top 5 futures trading platform and a top 10 spot trading platform.
Learn more: https://www.bitget.com/
Shark Fin: https://www.bitget.com/en/shark