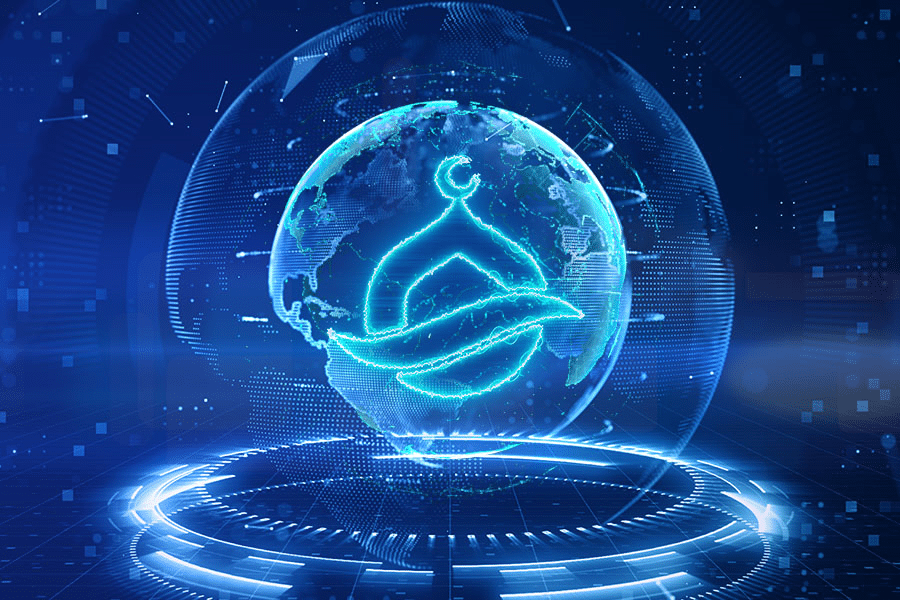 Bratislava, 19th September 2023 –  In the cryptocurrencies industry, CAIZcoin is one of the few platforms that prioritizes user security and safety. CAIZ is renowned for being the first ecosystem for Islamic cryptocurrencies that integrates comprehensive Know Your Customer (KYC) measures, establishing new benchmarks in digital finance. 
As CAIZcoin prepares for listing, it is mindful of the value of Full KYC for the verification of new account opening and monitoring to make sure that each transaction complies with international rules. The clear adherence to KYC exhibits CAIZcoin's enthusiasm for upholding legitimacy and compliance with the law.
Without KYC, it would be simple for fraudsters to exploit digital currencies for unlawful operations like money laundering. KYC helps keep the integrity of the entire system by ensuring that only authorized users can access and utilize digital currencies. Also, KYC can aid in preventing identity theft and other types of fraud, which is crucial in the digital age where personal data is frequently vulnerable to hackers and other cyberattacks. 
CAIZcoin prides itself on providing a highly user-friendly KYC (Know Your Customer) process, in contrast to the traditional one that incorporates complicated procedures that include lengthy application processes as well as a long list  of document submissions.  This fresh approach substantially lowers the conventional barriers to entry into the cryptocurrency sector, making it easily accessible to a wide range of newbie users.
CAIZcoin favors users to embark on their cryptocurrency journey with confidence and convenience by focusing on a straightforward and rapid onboarding experience, removing unnecessary obstacles and enabling more people to join in the exciting world of digital assets.
Another layer of security is added by CAIZ that makes all this procedure not only quicker and safer, but also more practical for users. To spare the time-consuming, error-prone process of scanning and uploading papers, which can be a pain, users can just use the camera on their smartphone or computer to take a quick photo of their ID. Additionally, it verifies that the ID's information corresponds to that of the user.
CAIZcoin's KYC (Know Your Customer) cryptocurrency process places transaction monitoring at the forefront to ensure the platform's security and integrity. The real-time monitoring system operates seamlessly in the background, acting as a vigilant guardian that tracks all transactions with millimetric precision. This provides users with the utmost confidence that their financial activities within the CAIZcoin ecosystem are free from malevolent intent. This long studied and tested system uses the latest innovations and customized algorithms to identify potentially fraudulent transactions. 
The system meticulously scans every transaction for irregularities, assuring user safety while retaining exceptional speed and efficiency. This dynamic and preventative approach not only protects CAIZcoin users' interests, but also helps to the broader security and reliability of the cryptocurrency ecosystem. 
CAIZcoin helps users understand the KYC process. The platform gives clear instructions and help at every step. CAIZcoin thinks that when users know more, they feel more in control.
The definition of KYC has been updated and innovated thanks to CAIZcoin. Its innovative strategy not only improves the user experience but also strengthens the digital currency industry's general legality and integrity. A more secure, open, and user-focused future in the field of digital finance is made possible by CAIZcoin's ongoing evolution and setting of new standards.
About Caiz 
Caizcoin stands as the premier Islam-compliant Blockchain Ecosystem rooted in the EU
Connect with us: Instagram | Twitter | Telegram, envisioned to bridge the divide between centralized and decentralized financial realms. 
---
Paid press release submission notice: The publication of a press release on this page should not be viewed as an endorsement by BitcoinsInIreland.com. Customers should do their own research before investing funds in any company. Read more in our Editorial policy
---