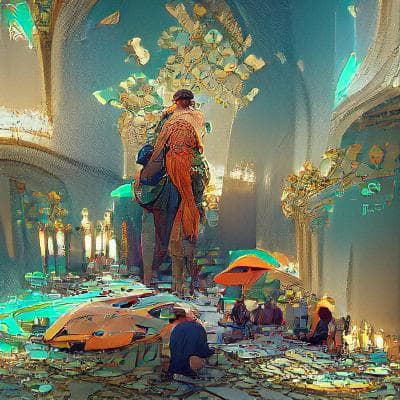 See our weekly selection of articles from around the web to provide more in-depth knowledge about blockchain technology and its applications. Brought to you each week from the editors of Blockleaders.io.
In this article, we get to understand the potential of Web3 as it decentralizes business models. It also details the building blocks of Web3, providing details on smart contracts, open-data structures, and applications. It highlights digital assets and tokens as means of decentralized ownership. 
The article uses automated lending as an example of how Web3 could be brought to life. The piece contains snippets of interesting data, facts and graphs that are easy to digest and understand.
This has become an annual Coindesk feature and lists the top Universities around the world that are teaching blockchain-related courses. There are 50 schools included in the rankings based on 240 Universities overall. The metrics used to rank the Universities include the number of research publications, courses, degrees, conferences, clubs and grants related to blockchain. 
The Hong Kong Polytechnic University was ranked number 1 in the list with well-known colleges like Cornell, University of California-Berkely and Stanford University also making the top 10. Coindesk cites its reasoning for producing the list as it could be as an employer's resource. Many blockchain projects today will need graduates and students coming out of college to understand the future of blockchain technology.
This article provides details on Polygon's expansion into Africa as it plans to train at least 2,000 professionals in Ethereum blockchain development. Last year 41 African blockchain projects raised $127 million. 
Technology has been hailed as a potential solution for some of the most pressing issues facing African countries today. Access to finance, agritech, health tech, and education are all areas being tackled by blockchain start-ups. Polygon will host a Bootcamp to provide formal training for African developers wishing to enhance their knowledge of blockchain technology. 
The projects stemming from the Bootcamp will also be given financial awards for the best products in Web3.
In this fascinating experiment Reddit fan, Joe Greene bought $100 of each top 10 cryptocurrencies every year from 2018 until now. He has been publishing his findings on Reddit. Greene notes that the best lesson he learned was the power of dollar-cost averaging. In this thought-provoking article author, Zhiyuan details Greene's method, reasoning and the results of his portfolio.
If you have a suggested tip for our weekly blockchain reading list please feel free to reach out.