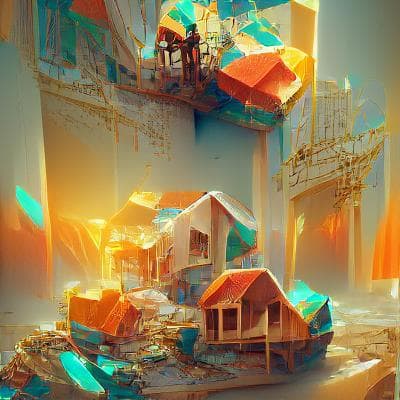 See our weekly selection of articles from around the web to provide more in-depth knowledge about blockchain technology and its applications. Brought to you each week from the editors of Blockleaders.io. 
As one of the largest asset classes in the world, it makes sense that real estate tycoons are fascinated by the opportunities brought about by NFTs and virtual worlds.
In this informative piece, author Pete Flint takes us from the information revolution to the ownership revolution that we find ourselves invested in today. He details new ownership models driven by data transparency, education, fintech platforms, and the acceleration of web3 technologies.
Virtual land is a hot topic that is only in its infancy. In this article, we learn about the 'competing visions of the metaverse', the meaning of virtual land in its current form and how to buy virtual land as an NFT. The author also provides insights into the potential future of virtual land.
This article mainly looks at how brands are still risk-averse to many metaverse opportunities. It also details the knowledge gap between Web3 technology and consumers. When it comes to sci-fi brands have not fully experimented with the potential innovation offered through the metaverse. The article asks brands to not just replicate reality in a virtual world but also 'start a wholesale revision of behavior'.
Coindesk got its hands on a draft of the legal text covering the long-anticipated European crypto regulations, MiCa. The European Union has been working on this text for a number of years with all of the relevant stakeholders. MiCA will allow stablecoins to be managed more closely. It also asks national and EU regulators to "adopt a substance over form approach under which the features of the asset in question should determine the qualification."
If you have a suggested tip for our weekly blockchain reading list please feel free to reach out.