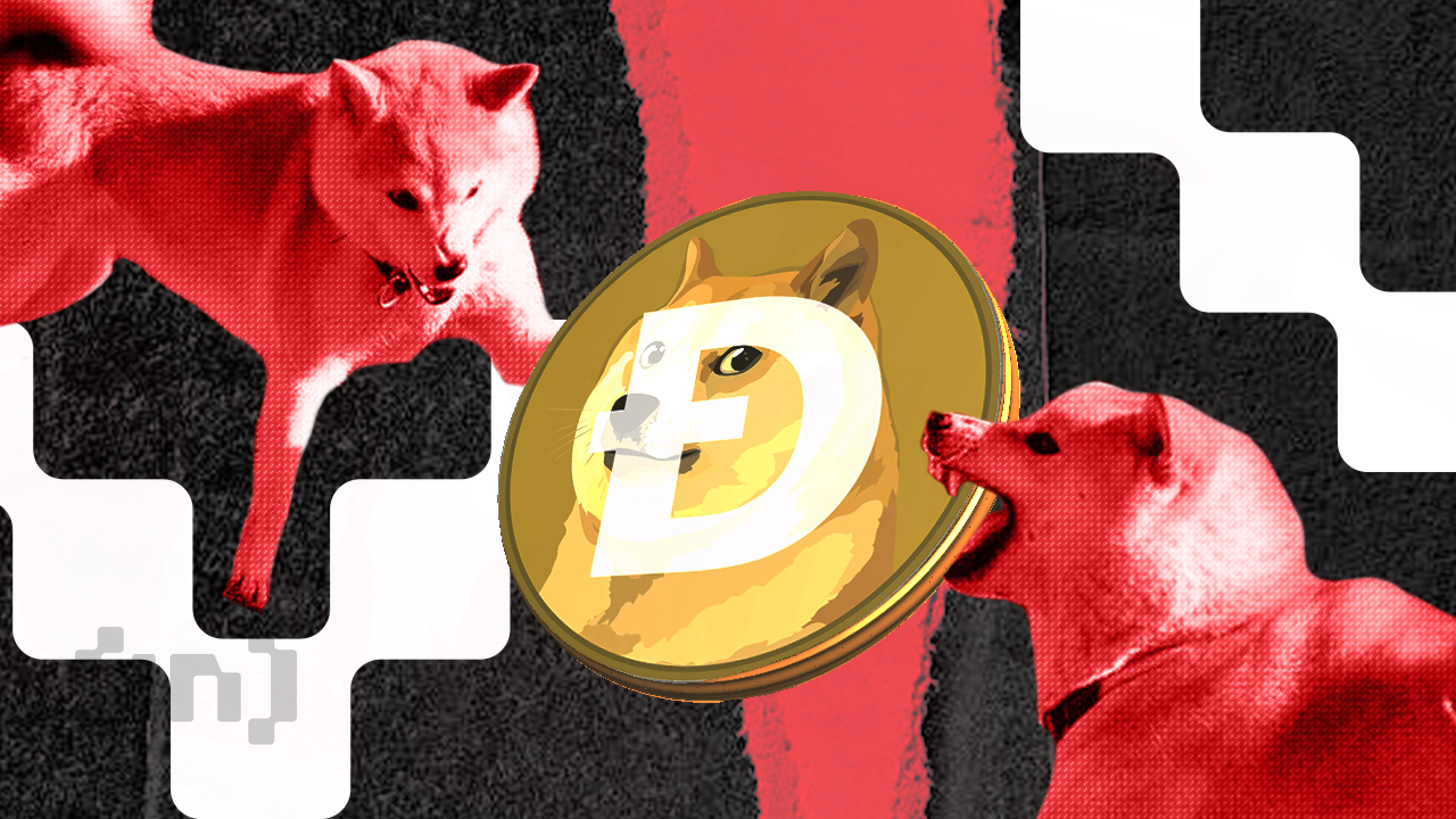 Halborn, a blockchain security firm, has discovered a vulnerability on Dogecoin and over 280 other networks.
The security firm Halborn identified "several critical and exploitable" vulnerabilities in the open-source code of Dogecoin. The Dogecoin team fixed the code, but on further investigation, the firm discovered the same "Rab13s" vulnerabilities in more than 280 networks, including Litecoin and Zcash.
The firm further believes that this vulnerability could put over $25 billion worth of crypto assets at risk.
Dogecoin at Risk of 51% Attack
The Rab13s vulnerability allows bad actors to perform a 51% attack on a blockchain. The Halborn team found the malicious code inside the networks' peer-to-peer (p2p) messaging mechanism, which increases the likelihood of the attack due to its simplicity.
Rob Behnke, the Chief Executive Officer (CEO) of Halborn writes, "With this vulnerability, an attacker can send crafted malicious consensus messages to individual nodes, causing each to shut down and eventually expose the network to risks like 51% attacks and other severe issues."
A 51% attack on a cryptocurrency blockchain occurs when a group of miners controls more than 50% of the mining hash rate on a network. Because the miners own at least 51% of the blockchain, they have the power to alter the network.
How Is Halborn Dealing With the Bug?
The firm has shared the technicalities with the stakeholders of the networks so that they can release the required patches for the community and miners. They won't make more technical information public, so it is not accessible to people with malicious intentions.
Halborn has also invited the affected networks to contact them.
Got something to say about Dogecoin, Halborn, or anything else? Write to us or join the discussion on our Telegram channel. You can also catch us on TikTok, Facebook, or Twitter.
For BeInCrypto's latest Bitcoin (BTC) analysis, click here
Disclaimer
BeInCrypto has reached out to company or individual involved in the story to get an official statement about the recent developments, but it has yet to hear back.