Former United States President and billionaire Donald Trump took to Truth Social on Thursday to announce the release of a series of NFTs.  
The billionaire made the 'Major Announcement' on a Trump media-led social platform, stating, "I'm doing my first official Donald J. Trump NFT collection right here and right now, they're called Trump digital trading cards."
Each Trump NFT Costs $99
Trump noted in the commercial, "These cards feature some of the really incredible artwork pertaining to my life and my career." He likened his $99 NFTs to baseball cards.
Notably, each photoshopped card that Trump is selling comes with an accompanying offer. This includes a dinner with the former president and a round of golf on the Trump estate, among other activities.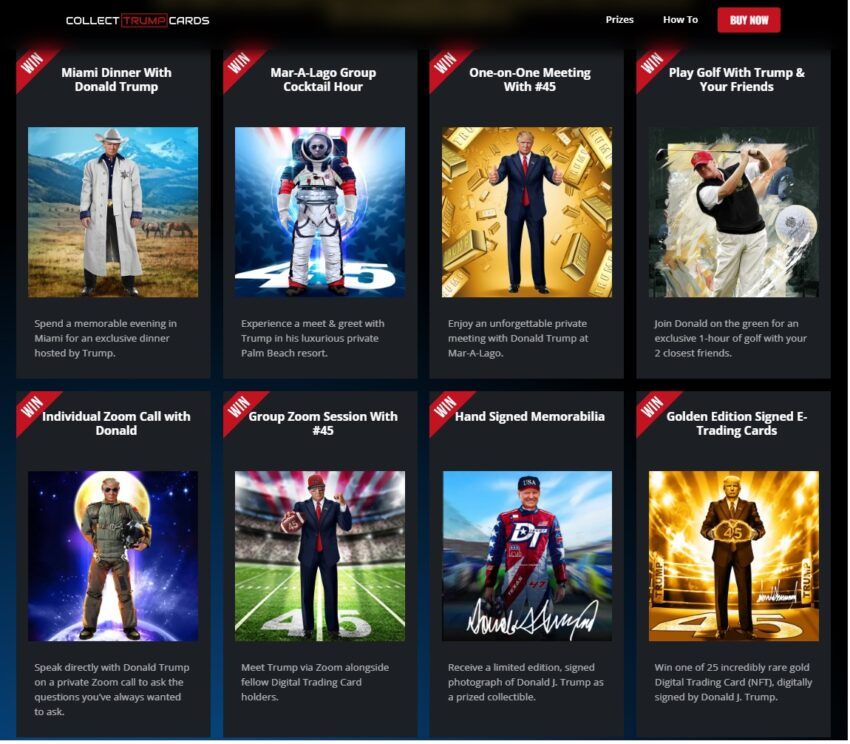 Per the official website, NFT INT, LLC owns the Trump collectibles and not the former president himself. The business has declared it is "not owned, managed or controlled by Donald J. Trump, The Trump Organization, CIC Digital LLC or any of their respective principals or affiliates."
The company stated that it has a paid license to utilize Donald J. Trump's name, likeness, and image.
Melania Trump Didn't Miss the NFT Bull Market
Trump's release comes almost a year after Melania Trump auctioned her digital artwork on the Solana blockchain. However, a Bloomberg news article revealed that Melania Trump's auction was bought by the former first lady herself in a winning bid.
In response, Melania Trump's office stated that the deal was facilitated on behalf of a third-party purchaser.
Netizens hope that the former president might see more unique owners of his collection than the former first lady. But Donald Trump appears to be too late to drop his NFT collection. According to an analysis by Statista, the daily market volume for NFTs on Ethereum has significantly decreased by late 2022 compared to 2021.

Melania Trump's January auction was certainly released during a bull market based on market volumes data. The weekly data by Nansen show that the former president's release came in a bear market that accelerated in Q2 of this year. Sales volumes since then have not crossed 150,000 ETH in a single week. The market peaked in February 2022 with a couple of weeks, topping 350,000 ETH in volume.
Sales data on OpenSea reveal that Trump Digital Trading Cards on Polygon has surpassed a total volume of 370 ETH across 4,000 sales as of press time.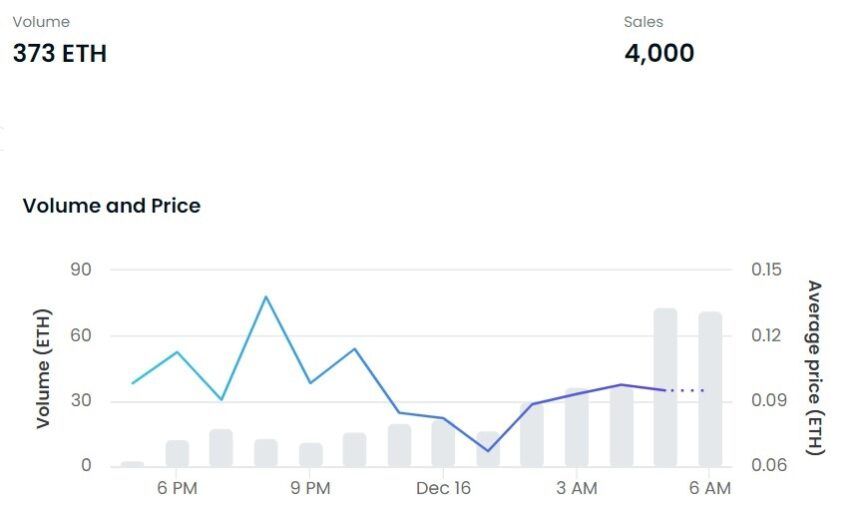 Disclaimer
BeInCrypto has reached out to company or individual involved in the story to get an official statement about the recent developments, but it has yet to hear back.