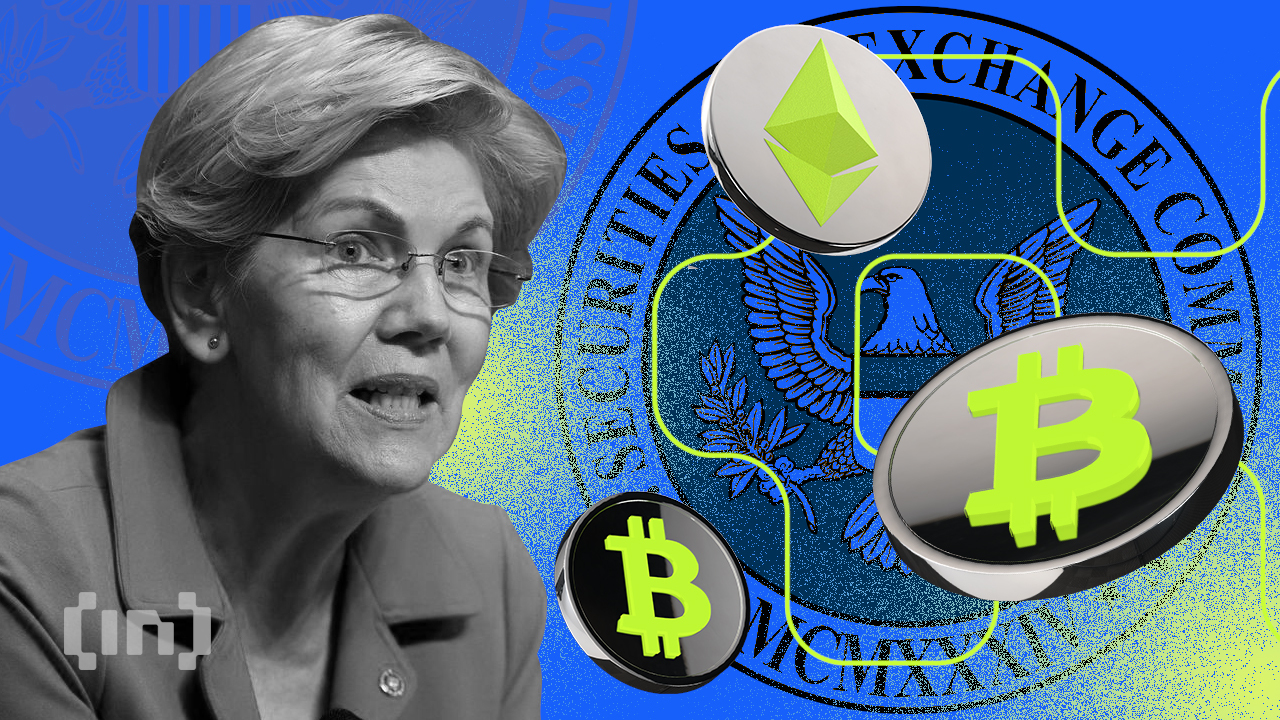 The details of how Senator Elizabeth Warren wants to regulate crypto have emerged, and they're frightening on another level.
The staunch anti-crypto Democrat has released her proposed crypto legislation. However, it is full of gaping holes showing that she clearly does not understand the underlying technology.
The bill is intended to require the Financial Crimes Enforcement Network to issue guidance on digital assets. In other words, she wants to treat the industry and asset class as criminal entities:
"Rogue nations, oligarchs and drug lords are using crypto to launder billions, evade sanctions and finance terrorism."
That was the latest tirade from the politician who clearly loathes the crypto industry and all involved with it.
Elizabeth Warren: Crypto is a Threat to National Security
The proposed "Digital Asset Anti Money Laundering Act of 2022" has a sweeping range of requirements that obliterate any financial privacy.
Showing a monumental lack of comprehension of the technology, Warren wants to classify wallets, nodes, and validators as "money service businesses."
Validators and nodes are pieces of software that authenticate blockchain transactions, they are not businesses.
Furthermore, those entities would be required to register as Financial Institutions like in banking and traditional finance. As such, they would need to identify and record the personal information of every person who uses their software.
They would also be obliged to file reports about their users without a warrant, government request, or probable cause. These "Financial Institutions" would also be banned from making any transactions using privacy tools or networks, according to Elizabeth Warren.
Crypto Community Reacts
Washington DC-based research and advocacy organization CoinCenter said nothing about the bill would prevent the next FTX, and it actually puts users at more risk. Furthermore, it added that it is intended to forbid Americans from having any technological guarantees of personal privacy.
"The bill has been deliberately crafted to make permissionless blockchains unavailable to Americans by forcing all validators and developers of these networks to gate and surveil their infrastructure."
Industry expert Ryan Sean Adams called it the most "significant attack on digital freedom" he's ever seen. Moreover, he pointed out that the bill aims to ban financial privacy and turn America into a full-on surveillance state, adding:
"Instead of doubling down on the values of our constitution we're fast-following China into a half-assed digital authoritarianism."
Additionally, Reflexivity Research co-founder, Will Clemente, commented:
"Elizabeth Warren is so uneducated on the subject that she doesn't realize the FTX blowup was the same as fractional reserve bank blowups that have been taking place for centuries."
The FTX blowup is a prime example of the reason why Bitcoin was created; to eliminate trust, he added.
Disclaimer
BeInCrypto has reached out to company or individual involved in the story to get an official statement about the recent developments, but it has yet to hear back.