Virtual Private Networks offer exceptional levels of security and privacy to browse the internet anonymously. Using an encrypted internet connection from your computer to a network ensures the confidentiality of any sensitive data transmitted over the internet. In addition, it keeps unauthorized people from spying on your internet traffic and allows you to work remotely.
There are many popular VPN providers available today. This review discusses two phenomenally popular VPN services: Private Internet Access, otherwise known as PIA, and ExpressVPN. We'll compare their features and focus on categories such as privacy, security, pricing, performance, and more.
Private Internet Access Features vs. ExpressVPN Features
Two of the most popular VPN providers available today are Private Internet Access (PIA) and Express VPN. But, first, let's look at some of their features and see how they compare to each other.
Private Internet Access (PIA)
PIA offers a lot of features essential to your internet security. However, unlike ExpressVPN, PIA chose the United States as its base. This location may be considered harmful in terms of data retention laws.
While the US doesn't have a mandatory law on data retention, it shouldn't be surprising to find out that the government can obtain access to any stored data under the SCA or Stored Communications Act. PIA is smart, however, and doesn't keep user logs.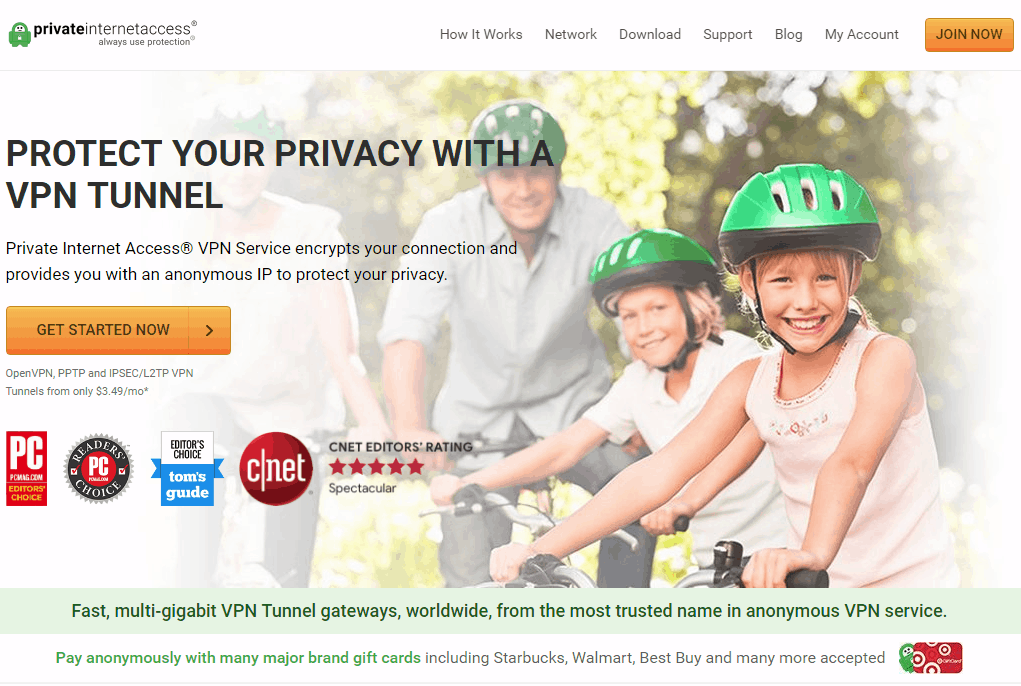 This VPN also provides vital features for anonymity, such as DNS protection and a Kill Switch. PIA also ensures a better browsing experience by supplying protection from malware and ads. We all know how annoying ads are and how dangerous malware is, so these are great features to have. PIA offers OpenVPN, which many consider the securest protocol of all.
Private Internet Access also gives you the option to choose your preferred level of encryption. In addition, it includes port forwarding, a common technique that redirects computer signals between the internet and LAN computers.
PIA has apps for Android, macOS, Windows, Linux, and iOS. It provides cost-efficient high performance.
DNS Leak Protection
Kill Switch
Port Forwarding
Options to Choose Encryption Level
Protection against trackers, malware, ads
Location
Fewer Server Locations
Get PIA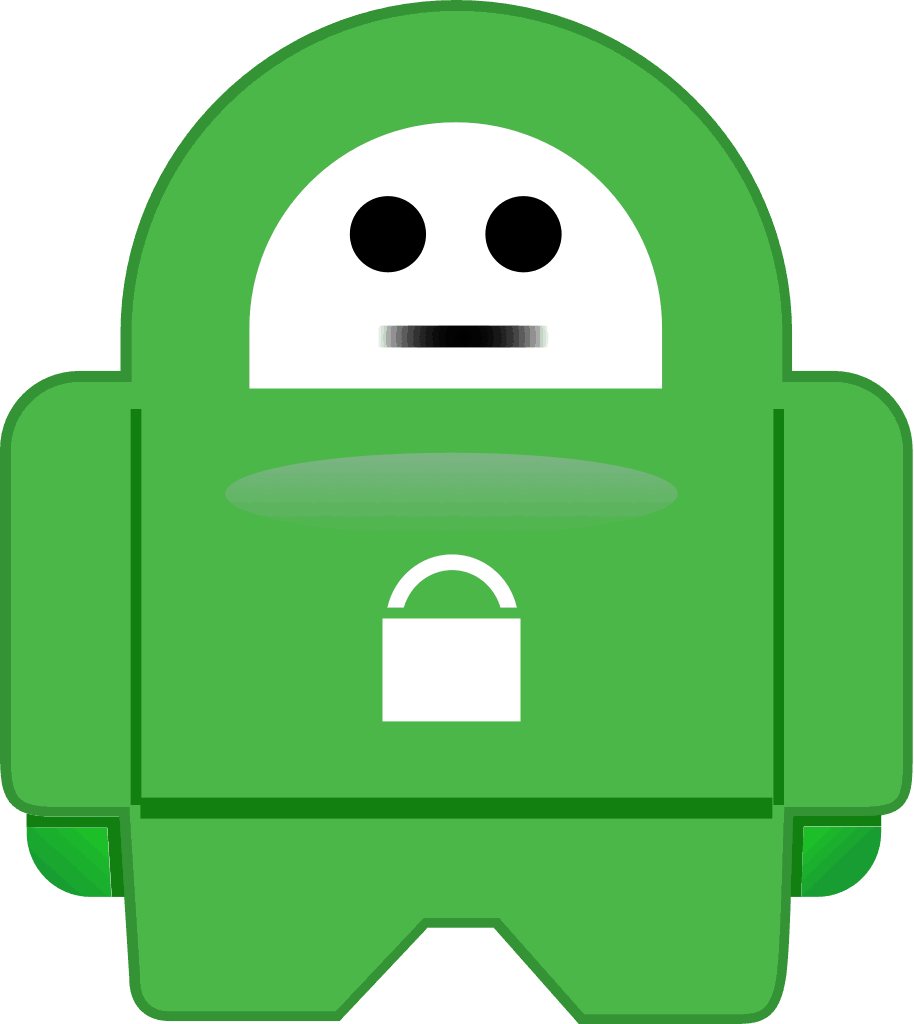 Some say that ExpressVPN picked a better location by utilizing the British Virgin Islands because there are no data retention laws.
We agree, for us, privacy is of paramount importance. However, you need to be in the right jurisdiction for the ultimate privacy.
A government that isn't infamous for snooping won't ask for the information, and if it did, ExpressVPN has no legal responsibility to comply. Location is a plus in this aspect. Even if PIA doesn't keep user logs, a site further away from the UK or US adds an extra security layer.
Like PIA, ExpressVPN offers Kill Switch and DNS Leak Prevention as well as IPv6 Leak Protection. ExpressVPN has a server speed test integrated into its software and it allows you to automatically or manually choose a server.
While PIA has more servers, ExpressVPN has more locations for its servers, which is excellent because it increases the number of available locations users can choose from nearby. This feature is critical since you should choose a server in a different country but one that is still close. Just make sure to look at the server list since this can change for every user.
ExpressVPN has apps for macOS, Linux, Windows, iOS, Amazon Fire TV, and Android. It also has great 24/7 live customer support through chat.
ExpressVPN has become such a trusted and reliable VPN operator that global computer hardware and software manufacturer HP have officially partnered with ExpressVPN to offer their customers internet privacy solutions. As a result, since late 2019, all HP computers have come pre-loaded with ExpressVPN.
And it is always either 1 or 2 on our top VPN lists. Besides Nordvpn (our top choice), we would say it is one of the best VPNs in the world today.
Pros of ExpressVPN Features
Location
Integrated Server Speed Test
Kill Switch
Servers in 94 Countries
Split Tunneling
Cons of ExpressVPN Features
Fewer Servers
No Additional Protection from Ads and Malware
Get ExpressVPN
Speed, Reliability, and Performance
First, PIA has high performance at a low cost, while ExpressVPN has great unblocking capabilities. Many experts consider ExpressVPN more ideal to use with home-based routers.
PIA's blocking of trackers, ads, and malware certainly enhances the experience and performance. The unlimited bandwidth also contributes to its quality performance.
ExpressVPN's split tunneling enhances performance by allowing you to route some of your traffic through a VPN while directing the rest through the internet. It has over 160 server locations in those 94 countries previously mentioned which also boosts its performance.
Both have great performance at high speeds. ExpressVPN claims to have incredibly-fast VPN speeds, and remember it has that integrated speed test to help you choose the fastest server in your network. PIA says it has gigabit VPN port speeds and unmetered VPN transfer. Reviewers testing the speed loss on both networks' VPNs found a 7 percent loss of speed with ExpressVPN, and PIA has an 11 percent speed loss.
PIA and ExpressVPN are known for their reliability and quality. It's why they are so popular. You can't go wrong with a fast VPN tunnel connection.
Both of these VPNs are very reliable. You can enjoy content from blocked and censored websites from virtually anywhere in the world. In the world of peer-to-peer downloads, both ExpressVPN and PIA are among the highest-rated VPNs for torrenting.
ExpressVPN protects your data with 256-bit AES encryption. Use one of ExpressVPN's secure servers to mask your true location and IP address. It lets you browse anonymously, and you can even use this VPN with Tor for extra security and privacy online.
ExpressVPN also lets you pay with Bitcoin, which is still a rarity and brings its own privacy benefits. Also, there is no need to worry about your private data being shared as ExpressVPN doesn't ever log DNS queries, traffic data, or any identifying information.
Your ability to choose your own VPN protocol or let ExpressVPN select one for you is an excellent security feature. Also, ExpressVPN operates its own encrypted and private DNS on every server guaranteeing you faster and safer connections.
PIA has a lot of great security features as well. The fact that it doesn't keep traffic logs make up for its location in the US. The malware, tracker, and ad blocking also serve as critical security and privacy functions.
PIA allows you to enable Wi-Fi security with their service and use a hidden IP to browse anonymously. Utilizing anonymous VPN tunnels is one of the securest ways to protect your privacy. Your PIA VPN account is secure and safe.
ExpressVPN and PIA both have three different subscription plans. They have very different pricing terms, however.
The subscription periods for ExpressVPN are 1 month, 6 months, and 1 year while PIA's periods are 1 month, 1 year, and 2 years. ExpressVPN costs $12.95 a month. If you choose a 6-month plan billed every 6 months the price per month lowers to $9.99. A 12-month plan paid yearly brings the cost per month down to just $8.32.
ExpressVPN accepts credit card payments, such as Visa and Mastercard, electronic payment options such as Bitcoin and Alipay, but users can also pay for their subscription in Bitcoin if they are particularly privacy-focused.
PIA costs just $9.95 a month if you choose its monthly option. The cost lowers to $5.99 a month if you pick the yearly option and if you decide on PIA's 2-year plan, the price equals just $3.49 a month.
Both companies offer a money-back guarantee. PIA's is only 7 days while ExpressVPN's is 30 days. Each company offers discounts with certain subscriptions, such as the steep discount for purchasing their highest plans. PIA provides a 58 percent discount on its 2-year plan. In addition to the discounts that ExpressVPN gives for buying a longer-term plan, it offers 3 months free with its annual subscription.
Private Internet Access lets users pay for their subscription through traditional methods, such as credit card, but also allow users to pay using PayPal, Google Play, and iTunes. PIA also has Bitcoin and Ripple payment options – but this is only available for one-time purchases and not subscriptions.
The choice of which one of these VPNs is the best can be difficult. They both have excellent security features and pricing plans. Each company offers something that the other one doesn't.
Even though PIA is less expensive for a fantastic VPN service, the choice for the best VPN goes to ExpressVPN. Several factors led us to this choice.
First, the company location is a significant asset. It is based in the British Virgin Islands, which is about as good a location you can get. Although PIA doesn't keep logs, it is still based in the USA, which is a major disadvantage in our opinion. If you are very concerned with privacy when choosing a VPN then we always recommend looking at jurisdiction before anything else.
Even without jurisdiction, Expressvpn still comes out on top. ExpressVPN has the most server locations. It has excellent speed and less speed loss than PIA. It may be more expensive, but its service is still excellent value for the price.
ExpressVPN also has a 30-day money-back guarantee. The company gives you 3 months free if you sign up for the longest subscription which is an excellent incentive.
ExpressVPN also has some great educational features on navigating VPNs. There are step-by-step how-to privacy guides on anonymous browsing. Its blog provides awesome information on digital freedom, security tips, and global internet privacy news. It even has guides on how to stream your favorite sports online. And when it comes to streaming, ExpressVPN also happens to be one of the most best VPNs for Netflix.
Note:
You can also read our
ExpressVPN review
if you would like a more detailed rundown on what this VPN service can offer.
The critical thing when choosing the right VPN for you lies in the specific features that you need. No matter which one you select, make sure that you find out about its server locations and other pertinent information before you make your choice.
Disclosure: Blokt strives to provide transparent, honest reviews, and opinions. The writer of this article is a user of the product(s) or service(s) mentioned in this article and was not influenced by the respective owners.
We rarely run ads, but sometimes earn a small commission when you purchase a product or service via a link on our site. Thank you kindly for your support.
Read more or donate here.