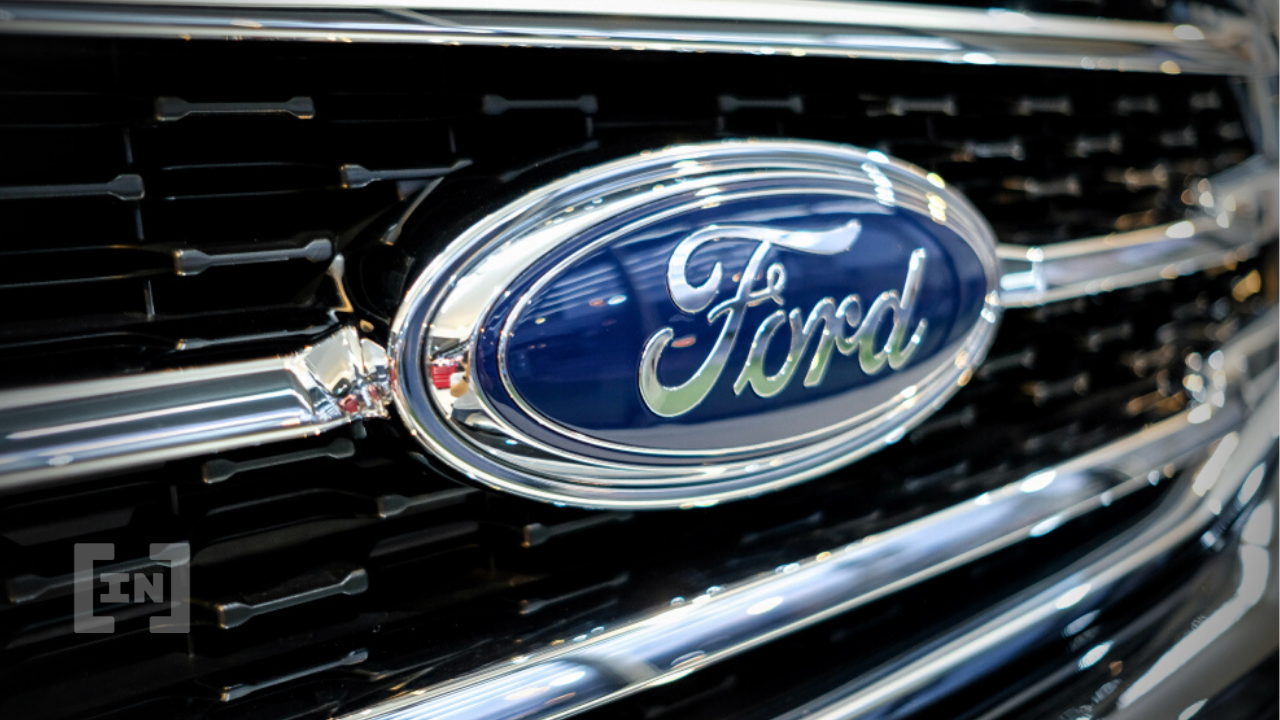 Ford, an American automaker, is set to join the metaverse and Web3 world after it filed 19 trademark applications to bring virtual and NFT experiences to its cars.
The trademark applications filed on September 2nd and 6th with the United States Patent and Trade Office (USPTO), seek to guard the digital type of its vehicles and promote online portfolios via its online retail store featuring non-fungible tokens (NFTs) and digital collectibles.
The NFTs trademark applications cover Ford's popular car brands like Mustang, Lincoln, and Bronco. And will also feature Entertainment services, like providing online non-downloadable virtual automobiles, SUVs, trucks, and vans, land vehicle parts and accessories, and clothing for use in virtual environments created for entertainment purposes. It also looks to provide online exhibitions via virtual reality and augmented reality.
"FORD is making a big move into the Metaverse! The company has filed 19 trademark applications for all of its major brands claiming plans for: Virtual cars, trucks, vans, and clothing, online stores for NFTs" tweeted Mike Kondoudis, the Trademark attorney.
NFTs are trending in the automobile industry
One application revealed that Ford is planning to create its own NFT platform to promote the digital artwork of others by means of providing online portfolios.
Ford is not the only carmaker jumping at the metaverse and NFT trend. Early this month, the South Korean manufacturer Renault Korea Motor partnered with the Sandbox to offer automobile experiences that have undergone huge digital transformation driven by key blockchain trends such as connectivity and Web3-based solutions.
Automakers are investing in NFTs
In June, British automaker McLaren in partnership with InfiniteWorld, a metaverse infrastructure platform, launched a Formula 1 arm that creates a racing NFT collective and provides customers with a deeper digital experience of original NFTs and digital artwork representing McLaren's luxury supercars and hypercars.
The global metaverse market was estimated at $38.85 billion in 2021 and is expected to grow further to $240 billion by 2030 according to a grand view research report. With the latest, at least 5,800 applications have been filed before USPTO by tech giants and retailers in 2022, marking a big incline from the previous year when applications for NFTs were at 2,087.
For Be[In]Crypto's latest Bitcoin (BTC) analysis, click here.
Disclaimer
All the information contained on our website is published in good faith and for general information purposes only. Any action the reader takes upon the information found on our website is strictly at their own risk.