Former TradFi executives Brandon Mulvihill and Anthony Mazzarese have launched a new high-speed crypto trading firm that can complete trades in under 20 microseconds.
The new firm, CROSSx, will initially offer institutional investors faster matching of buy and sell orders than a traditional exchange. Upon launch, the trading venue will offer spot trading, with plans for derivative trading expected later.
CROSSx Launch Delayed by Crypto Winter
Mulvihill and Mazzarese hope that lower latency will be a selling point of their new venture as crypto markets mature. The firm will run its trading engine from a physical data center in London rather than the cloud to reduce latency. Both executives formerly worked for the Jeffries Financial Group.
The founders said the crypto winter delayed the launch of CROSSx, as investors took longer to conduct due diligence. Traditional quant trading venue Two Sigma and crypto firm Wintermute were among CROSSx's investors. These firms and others invested over $6 million during CROSSx's seed funding round.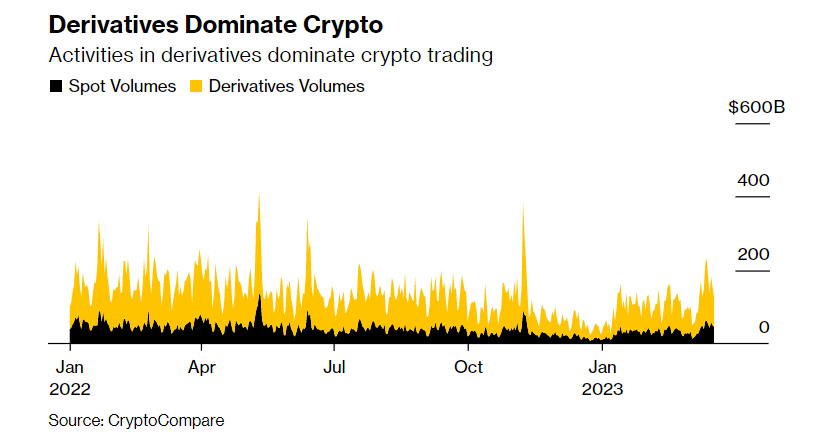 High-frequency trading firms execute trades through algorithms that exploit small differences in price gaps. These algorithms usually execute in seconds or less, potentially earning a profit for traders every time they execute.
Traders can employ high-frequency strategies to exploit the price difference between cryptocurrencies on different exchanges. This method of trading is called arbitrage trading. 
According to its website, Gemini exchange, founded by the Winklevoss twins, offers Gemini Active Trader that executes trades in microseconds.
Dexterity Capital Co-Founder Says Higher Trade Speeds Will Win Race
Last year, Michael Safai of Dexterity Capital said that the race to win institutional high-frequency trading activity business was growing. 
"And while we didn't think about that too much in the past because HFTs didn't matter, with the big guys in, we have to think about that now. We have to think about our internal latency. So we're at the beginnings of this arms race to be faster, to be smarter, to really win," he told the What Goes Up podcast.
He added that cryptocurrencies began tracking equities last year because institutions used the same strategies for equities and cryptos.
"With institutions coming in, they're playing by the rules they've always played by…as institutions have come in, they're bringing in strategies they adopt in mainstream markets, equities markets, and FX. So part of what we're seeing is that as equities drop, Bitcoin drops and they stick together. And it's because the same strategies are being enacted by big players in the institutional world across both asset classes," he observed.
In other exchange news, BitStamp announced the launch of its Bitstamp-as-a-service for institutions in the Asia-Pacific region.
Using Bitstamp's Exchange, Exchange Plus, and Exchange Complete service tiers, institutions can fast-track onboarding through a plug-and-play Know-Your-Customer and anti-money laundering module.
For Be[In]Crypto's latest Bitcoin (BTC) analysis, click here.
Disclaimer
BeInCrypto has reached out to company or individual involved in the story to get an official statement about the recent developments, but it has yet to hear back.