A French Senator proposed tightening crypto regulations after the FTX demise shook the sector. The decision also comes as European Union's Markets in Crypto Assets (MiCA) come closer to implementation.
The Financial Times noted in its report on Thursday that pressure is mounting on France to fill gaps in its crypto regulations.
MiCA Implementation Nearing
Currently, France offers a window with less regulatory monitoring to attract crypto companies. Hervé Maurey, a finance commission Senator, is reportedly set to amend the provision. This includes eliminating the permit for registered cryptocurrency companies to conduct domestic business without a full regulatory license until 2026.
The report comes as the European Union prepares for the full implementation of Markets in Crypto-Assets (MiCA) legislation in 2024. Digital Asset Service Providers (DASPs) are subject to mandatory registration and AML/CFT compliance in France. However, the registration reportedly doesn't mandate a license. Per the report, France has a total of 50 registered companies, all operating without a license.
One of the reasons why France is one of the top twenty crypto economies, ranking comfortably among the most "business-friendly" nations.
Notably, the French financial regulator approved SG Forge, one of the nation's oldest banks, forayed into cryptocurrency services back in October. Binance also succeeded in obtaining registration in France this year.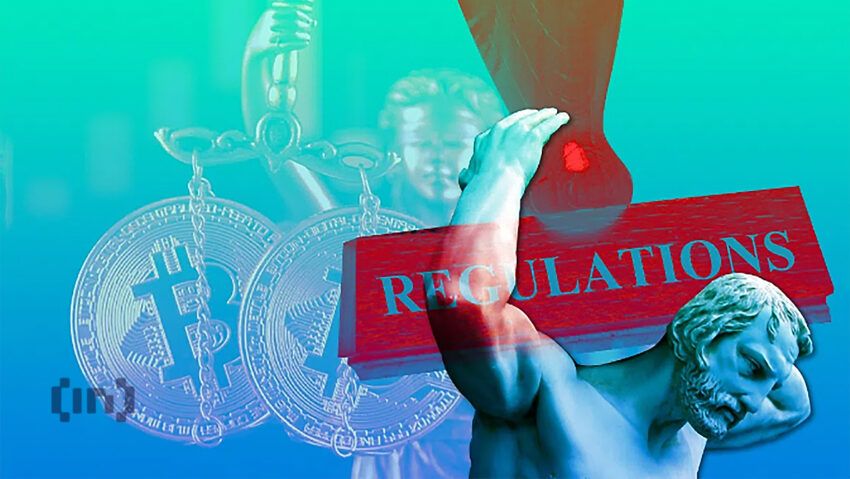 FTX Collapse Pushes Tighter Crypto Regulations
FTX's bankruptcy has destroyed several other businesses through direct or indirect exposure to the exchange. Moreover, investors have lost billions of dollars, pushing regulators to tighten rules.
Maurey told the Financial Times, "The FTX collapse was a detonation [that] contributed to a moment of reckoning and awareness. This led a number of players within the French system to consider that things needed to be supervised more tightly."
If passed, the Senator's proposal would require businesses to obtain a license from the French regulator, the Autorité des Marchés Financiers (AMF), from October 2023.
Hong Kong and Canada also announced this week that they would expand crypto laws to prevent future occurrences similar to FTX. In the US, Senators are also urging Congress to regulate cryptocurrency under a new bill.
Disclaimer
BeInCrypto has reached out to company or individual involved in the story to get an official statement about the recent developments, but it has yet to hear back.