Within 20 minutes, Global Shipping Business Network (GSBN) is able to undertake a pilot transaction of unifying the consent collection and sharing of shipping data using a blockchain-powered application, enhancing the speed of transactions.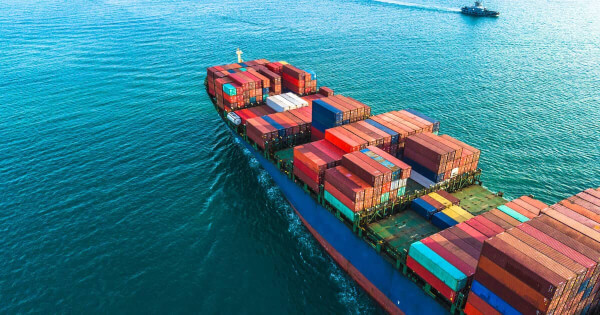 As an independent and not-for-profit blockchain consortium founded by major global terminal operators and shipping lines, GSBN seeks to enhance trade finance accessibility, especially for SMEs, through its blockchain-enabled data-sharing management application.
Per the announcement:
"By supplying banks with trusted shipping data, the consortium's solution aims to facilitate approval process and make trade finance more accessible to corporates."
GSBN's CEO Bertrand Chen believed that the pilot transaction painted a positive in the trade finance arena and said: 
"This pilot solves a major bottleneck in the industry and is a testament to the efficiency of the network in enabling trusted data sharing."
He added:
"Trade finance is the lifeblood of global trade, and we hope this milestone can further break down the silos between market participants and financial institutions to benefit all parties while supporting the overall growth of the industry."
The statement reads that financial institutions can enjoy accessing a basket of trusted and immutable shipping data in a standardised and structured format. In addition, financial institutions can benefit from accurate and complete shipping data to make informed decisions and better manage risk with higher visibility.
By sharing data in a structured format, and the foundation for automated checking which can reduce approval times from days to minutes.
Therefore, this partnership has become an industry-first milestone in the global trade finance sector. 
The pilot transaction was undertaken in partnership with A & W Food Service (Hong Kong) Ltd, Hapag-Lloyd, and Bank of China (Hong Kong) ("BOCHK").
GSBN sees blockchain technology as a stepping stone toward bridging the gap in the global trade finance space, which is estimated to clock $2.5 trillion by 2025.
James Ho, the Deputy General Manager of the Transaction Banking Department of BOCHK, pointed out:
"BOCHK has been a long-term partner of GSBN, striving to help bridge the trade finance gap. We are very proud to be one of the pioneers completing this pilot transaction and contributing to the global economy by making trade finance more accessible to corporates, especially for SMEs."
Meanwhile, India's largest shipping port operator, Adani Ports and Special Economic Zone (APSEZ) adopted a blockchain-based platform jointly developed by IBM and Maersk to enhance verifiability, Blockchain.News reported. 
Image source: Shutterstock