Earlier today, the Spellbound Collection Event went live in Apex Legends.
The newest Collection Event for the first-person shooter delivers a plethora of content, both in terms of gameplay and cosmetics. Starting with gameplay, the fan-favorite game mode Control is making a return and players can now finally create their own Private Matches. On the cosmetics side, there are 24 new, exclusive items up for grabs in the Spellbound Collection Event.
Players can acquire these items through Apex Coins or Crafting Metals as well as Spellbound Apex Packs. However, the Collection Event isn't the only place for fans to purchase new skins. For example, the new Cryptic Conjurer skin for Crypto has also arrived in Apex Legends, but not through the event.
If players read through EA's blog post about the Spellbound Collection Event, then they likely know how they can acquire the Cryptic Conjurer skin. Here's a quick rundown.
Getting the Cryptic Conjurer skin in Apex Legends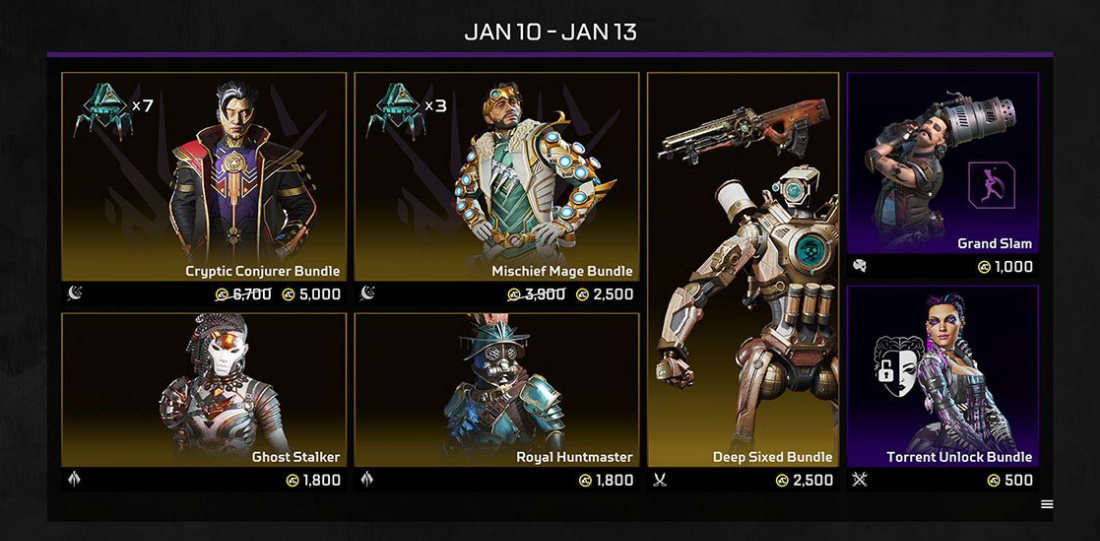 Instead of being available through the Spellbound Collection Event, the Cryptic Conjurer skin will be purchasable through the in-game shop.
EA will introduce this skin, amongst others, specifically for the Spellbound Collection Event. The only difference between the Cryptic Conjurer skin and the Spellbound-specific ones is that players can directly purchase this skin instead of hoping they get it through Apex Packs. Of course, you can also buy the Spellbound cosmetics directly as well, but many players choose to open Apex Packs during Collection Events since they're more obtainable.
The Cryptic Conjurer skin bundle will be available through the in-game shop for 5,000 Apex Coins. This bundle also comes with seven Spellbound Apex Packs for players to open. However, the bundle will only be available from Jan. 10-13, so players need to act fast if they want to acquire it.