The cosmetics available in VALORANT are some of the major highlights for any player. They give players a unique way of customizing their weapons, agents, and profile so that they can stand out from the crowd.
Of course, there are some players that simply want to collect every cosmetic in the game so they have the most options when it comes to equipping a skin. Regardless of your intentions, it can sometimes be difficult to acquire the exact skin you want in VALORANT. This is because the in-game shop in VALORANT updates differently for each player and there's seemingly no way to track which skins will be in your shop at the current time unless you're physically at your PC. That is, unless you're using the VALORANT Shop Checker.
Thanks to the work of some third-party programmers, players can use the Shop Checker to see exactly what skins will be available in their shop every time it updates. This is a valuable tool that lets players see if their desired cosmetic is currently in the shop without having to turn on their PC. Here's how to use the VALORANT Shop Checker to track your shop's skins.
Using the VALORANT Shop Checker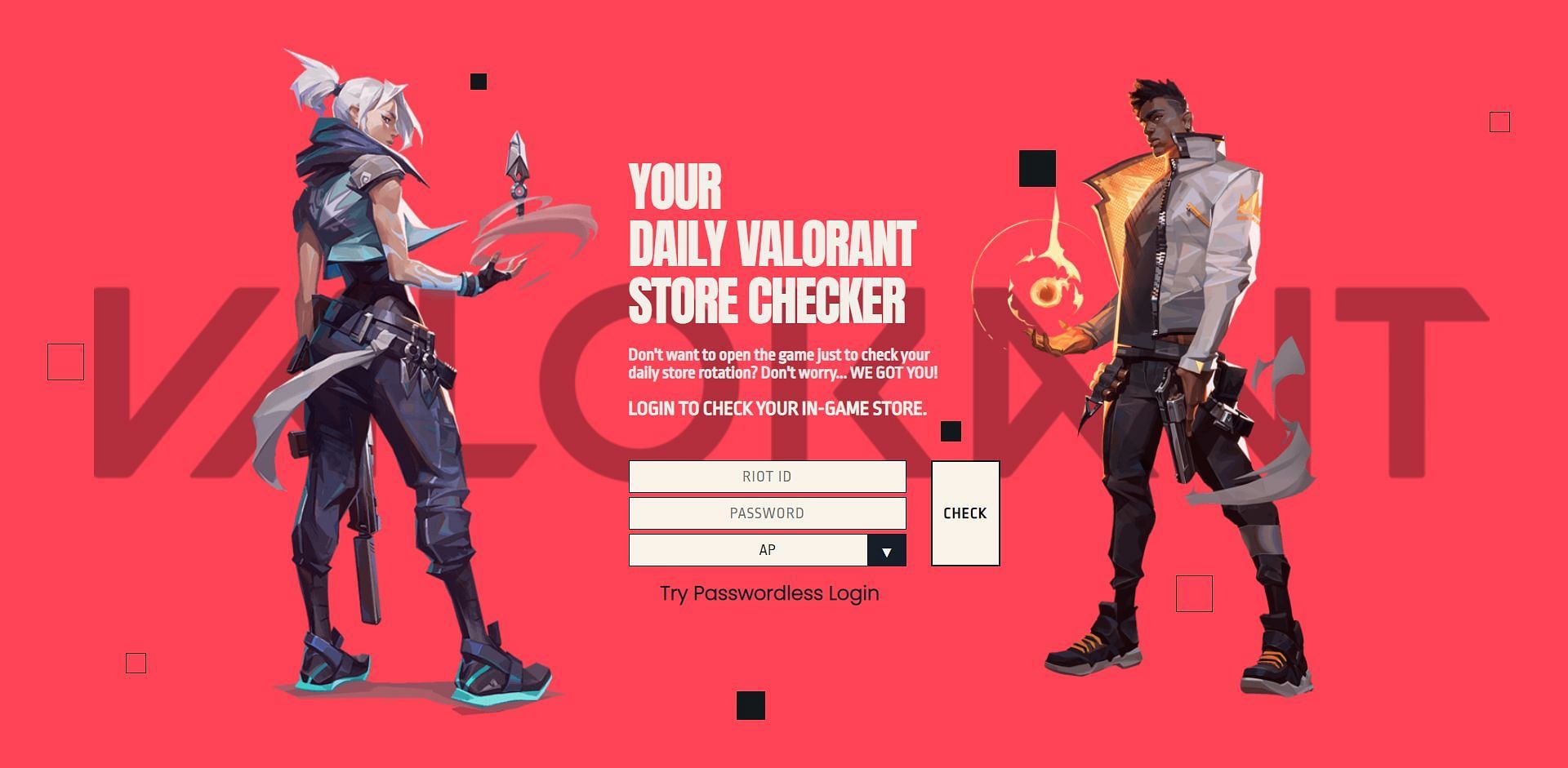 The website you will need to go to is called Valorantstore.net. This site uses the API in VALORANT to tell you exactly what cosmetics are currently available to buy in your shop.
To use it, all you need to do is go to the site and click on the "Store" tab. Here, you will be prompted to log in using your Discord username and password. After you've done that, you'll be able to log into your Riot Games account and link it to the site. From there, you'll be able to see all of the items currently available in the VALORANT shop on that account.
Since this is a third-party site, we also recommend enabling two-factor authentication, which can be done by going to Riot Games' website. On the site, log in to your account and then click the "Sign-In and Security" tab. Follow the steps to enable two-factor authentication, which will require you to have access to your account's email address.