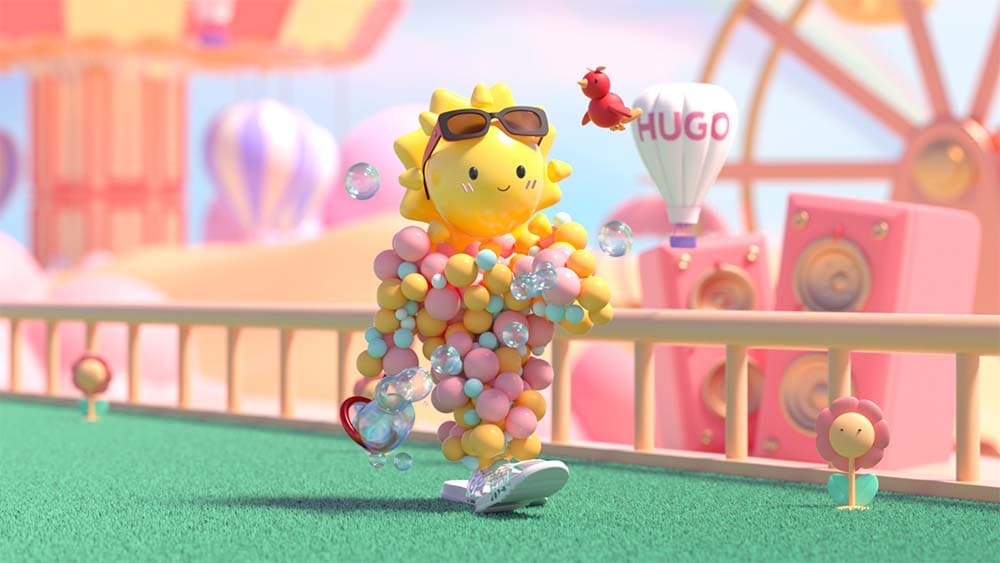 Hugo Boss, the iconic fashion brand, has announced a brand new collaboration with web platform Imaginary Ones to develop its first major NFT collection and metaverse experience. With sales of €2.8 billion for 2021, it is safe to say that Hugo Boss is a leading worldwide fashion brand. 
HUGO, the younger of the HUGO BOSS brands, creates clothes for those who lead rather than follow to push individuality and boundless styling forward.
In an official account on their website the brand provides details of their first step into metaverse exploration. They were also quick to show excitement for the project on their Twitter profile:
https://twitter.com/HUGOBOSS/status/1577222283180941314?s=20&t=1-8WB0PdwBsAwYJqXXBtXA
The experience is designed to refresh the brand for a web3 audience. As part of the experience, Hugo Boss will drop an exclusive NFT collection of 1,001 3D animations, entitled 'Embrace Your Emotions', encouraging people to connect with their emotions.
As outlined in the official statement the collection will encourage people "to share a message that all feelings – positive and negative – are valid and should be embraced, as the freedom to feel and express can significantly improve mental health and overall well-being."
All of the 1,001 characters will represent five emotions – job, sadness, fear, anger, and love. The inspiration for the collection is associated with mental health awareness and to mark World Mental Health Day on October 10, the sixth character with all five emotions will be auctioned and all proceeds donated to Youth Aware of Mental Health.
500 of 1001 spots on the allowlist for the collection will be allowed to customers who purchase an exclusive phygital t-shirt. The remaining 500 allowlist spots will be distributed to existing holders of the Imaginary Ones' genesis NFT collection and through a myriad of activities on Imaginary Ones' Twitter and Discord platforms from October 4 onwards.
https://galleries.launchmetrics.com/p/hugoboss-production/showrooms/6332e4aaa3b0036df910b63b
Brands experimenting with NFT technology for good causes
Most brands, including fashion brands, are exploring the various applications of NFT technology. Wearables in particular have become a real use case for the wider fashion industry. Earlier this year The Metaverse Fashion Week was held in Decentraland. This allows retailers to get away from the negative connotations associated with fast fashion and carefully carve out a niche in the digital landscape.
In addition, organizations are showing interest in using NFTs to help raise awareness of some of the biggest problems facing society today. UN Digital Art 4 Climate is a great example here where NFT artists have been using their art to showcase the climate crisis.
As NFT technology advances more brands will get familiar with the opportunities and inspire leading brands to create NFTs with partners in Web3.