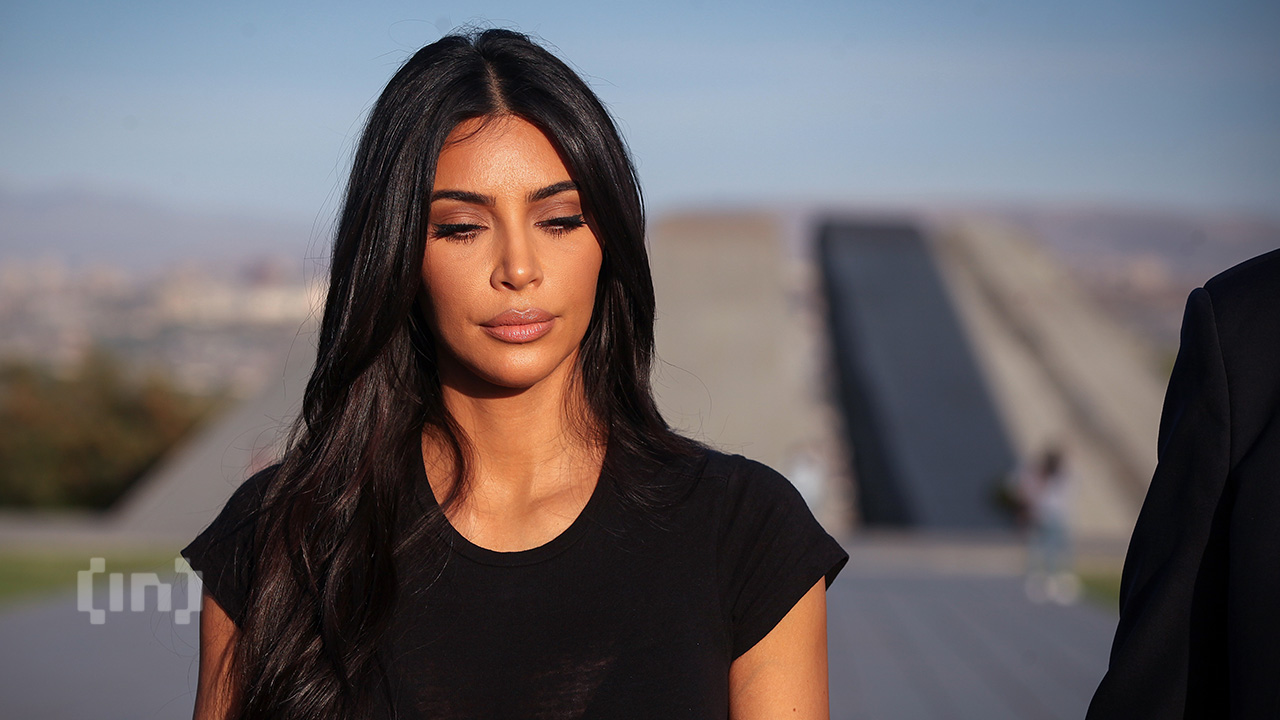 Kim Kardashian has been fined by the Securities and Exchange Commission (SEC) for failing to disclose a payment she received in exchange for promoting a crypto asset on Instagram.
The American media personality was reportedly paid $250,000 to publish a promotion for EMAX tokens, a crypto asset offered by EthereumMax, which she then failed to report, according to the announcement from the SEC.
The SEC explained that her failure to disclose the commission received for the endorsement violated federal securities laws. 
According to the federal regulator, Kardashian settled the charges by agreeing to pay $250,000, the amount she received for the promotion, in addition to $100,000 in interest, and a $1 million penalty, for a total of $1.26 million.
While neither admitting nor denying any wrongdoing, Kardashian said she would cooperate with the ongoing investigation and would not promote any crypto products for three years.
Kardashian crypto promo draws scrutiny
Kardashian had initially posted the promotion on her Instagram page in June last year. In her post, Kardashian stated, "ARE YOU INTO CRYPTO??? THIS IS NOT FINANCIAL ADVICE BUT SHARING WHAT MY FRIENDS JUST TOLD ME ABOUT THE ETHEREUM MAX TOKEN."
While including the hashtag "#ad," the promotion also included a link to the EthereumMax website, which the SEC said provided instructions on how to purchase the tokens.
The post drew intense scrutiny even prior to the involvement of the SEC. Along with former NBA player Paul Pierce and boxer Floyd Mayweather Jr., Kardasian was sued by investors, who accused the celebrities of artificially inflating the value of the asset.
Gensler raises the alert on celeb endorsements
The SEC's announcement was accompanied by a video featuring SEC Chair Gary Gensler using this high-profile opportunity to shed some light on celebrity endorsements for crypto products. "Celebrity endorsements don't mean that an investment product is right for you, or even frankly, that it's legitimate," Gensler said. 
"Even if a celebrity endorsement is genuine," he added, "each investment has its own risks and opportunities and may not fit your investment needs." He explained that although we might enjoy watching these entertainers perform, "we shouldn't confuse these skills with the very different skills needed to offer appropriate financial advice."
Disclaimer
All the information contained on our website is published in good faith and for general information purposes only. Any action the reader takes upon the information found on our website is strictly at their own risk.