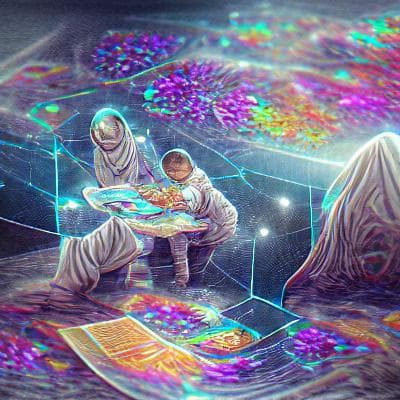 MetaWeb Ventures, a global venture capital firm has announced the launch of its first fund with total capital commitments of $30 million USD.
The MetaWeb Ventures team are commited to supported pre-seed and seed investments in crypto start-ups. The new dedicated fund is titled "Fund I" or "The Fund". 
They are focused on supporting developers and researchers building the future of Web3. The fund has already been operating in stealth mode with over 33 investments in start-ups such as Orderly, Niche CornerstoneDAO and Sender Wallet. 
LPs in the Fund include NEAR Foundation, Sequoia Capital, Dragonfly Capital, GSR Markets, Octopus Network, SevenX, Mentha Partners, SNZ, Newman Capital, Infinity Labs, Jubi, ViaBTC, Puzzle Ventures, JDAC as well as notable entrepreneurs such as NEAR's co-founder Illia Polosukhin, Matrix China's co-founder Bo Shao, Alchemy Pay's founder Shawn Shi, Dodo's co-founder Mark Wang, and more.
Funding the foundations of Web3 ecosystems
Although Bitcoin and blockchain technology has been making the headlines in recent years it is still a nascent industry growing at an unprecented speed. 
From DeFi protocols, to NFT technology to the development of metaverses, Web3 is only beginning to showcase the relevant use cases for the technology in the future.
The internet is currently being transformed with increased ownership, decentralisation and transparency. 
MetaWeb is led by crypto veterans Amos Zhang and Dani Osorio. Amos is a serial entrepreneur who has run start-ups in blockchain and SaaS with multiple successful exits. Dani volunteers as Head of Content at crypto festival EthDenver, as well as sits on the boards of SporkDAO and the CypherPunk Guild.
MetaWeb aims to create outsized returns by investing in highly innovative projects and builders who can unlock the mainstream adoption of blockchain for billions of users.
With deep domain expertise in both blockchain technology and NEAR Protocol, MetaWeb was created as NEAR's first ecosystem fund. That vision was aligned with that of a multi-chain future, so MetaWeb began investing in the best platforms and applications across additional protocols including Ethereum, Aurora, Cosmos, and more.