Crypto investors maintain optimism leading into 2023 despite adverse conditions in the current year. Multiple motivating factors could support investors' enthusiasm. But again, regulations remain a key discussion point. 
2022 has been a tumultuous year for the financial markets. As of today, stocks are down, bonds are down, gold is down, crypto is down, and all eyes are cautiously but hopefully looking at 2023. Amidst all the chaos and bankruptcies, crypto investors seem cautiously optimistic about the turn of crypto in 2023. The proponents believe that, so far, it's the best-performing asset in all recorded history. 
For example, technology stocks have had about 30-50% year-on-year annualized gain. Cryptos, on the other hand, have performed significantly better. While these gains are expected to decline as the network saturates, it is still believed to be in its nascent stages.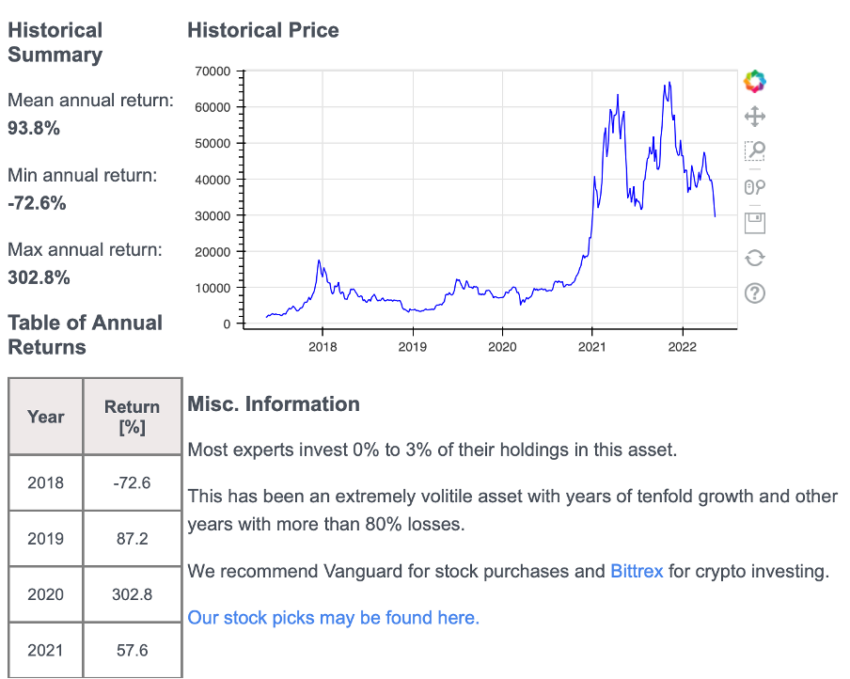 The adoption can also be exemplified by the AI-powered ChatGPT, which went from zero to a million users within a short time span. 
Crypto Investor Optimism 
Looking back to 2022, people are angry and confused. Many of these people came in late when the prices were higher, and they believed that the markets only went up. These investors took too much risk, resorting to heavy leverage. They put their faith in crypto exchanges like FTX, losing thousands of dollars worth of crypto. As investors resort to legal battles to recover these losses, they are also looking at 2023 as a turnaround year. 
Blockchain.com polled 40,000 crypto investors globally to gain insights on crypto confidence, particularly in 2023, signaling relatively positive sentiment towards crypto investing next year. The report was exclusively shared with BeInCrypto.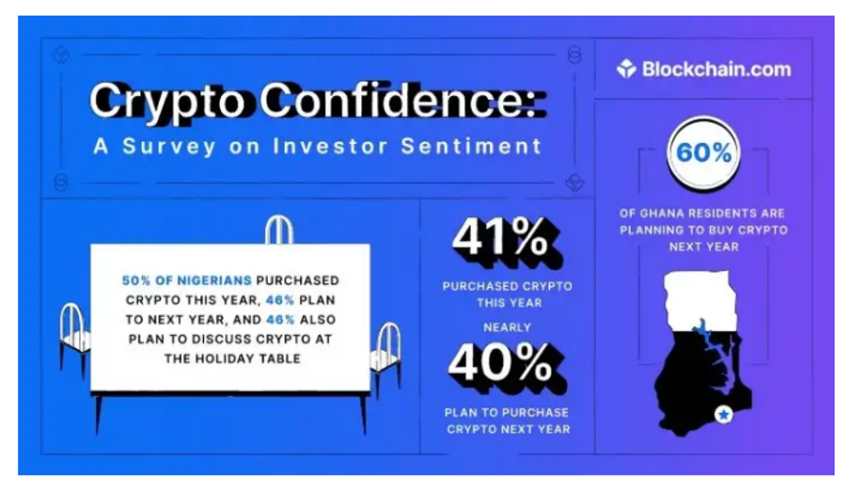 41% of the respondents invested in crypto in 2022, and 40% intend to purchase crypto in 2023. Geographically, Africans had a substantial positive outlook toward crypto. With 50% of Nigerians buying crypto this year and 46% planning to do so next year. In Ghana, the numbers were 44% and 60%, respectively. 
On the other hand, Italians showed great apprehension towards crypto, with only 31% purchasing crypto this year and 29% planning to purchase it next year.
Motivation Factors 
One thing that keeps investors optimistic is the transparency of the crypto networks. While many investors faced losses, 2022 could be considered one of the worst years for crypto. The impressive fact for the prominent coins like Bitcoin and Ethereum was that both of them still needed to catch up in operations. No transactions were interrupted. 
Drawing a parallel with the 2007-08 financial crisis, the markets froze, and banks stopped processing. They needed to find out where the counterparty risk was. The absence of information and transparency froze the markets, and Federal Reserve had to step in. It was a near-death experience for the global financial system. It has not been a near-death experience for crypto. It's highlighting how vital transparency is. One can see every transaction on the blockchain and funds can be easily tracked.
The second aspect of signaling a positive year for crypto is regulators' acknowledgment of the importance of decentralized networks. The newest SEC commissioner Jaime Lizárraga highlighted how important decentralization and transparency are and a lesson learned from this crisis. Therefore, from a regulatory point of view, focusing on those two variables could be perfect for the crypto asset ecosystem in 2023.
The third indicator pointing to the nascent stages of the crypto industry would be just comparing the industry's size with other financial assets. With the fallout from crypto at its peak, the crypto asset ecosystem shrunk from about $3 trillion to roughly $800 billion. In context, Apple is a $2.30 trillion company- just one stock. 
That gives a sense of how early crypto investors are still and how unlikely it is that what has happened in crypto could cause a systemic financial crisis. 
Cautionary Signs 
While there are several positive indicators, investors are still cautious about international and national legislation. The International Organization of Securities Commissions is building a framework for the crypto sector. It's too early to anticipate how good the roadmap will be for the industry since the recommendations are not due until the end of 2023.
Investors are cautious about putting in too much money before the regulations come through. Separately, Bitcoin ETF legislation is on the way, but it could take up to two years. A spot ETF would hold real BTC, which could help boost the market by giving more people more exposure to Bitcoin.
On the other hand, South Africa has put strict new laws in the pipeline for 2023 to classify Bitcoin as a financial asset. This will mean it's not seen as a currency, and using it that way would be discouraged. The European Union has started drafting its first set of significant crypto laws. They're covering many things in it, including stablecoins needing to hold more enormous reserves to remain legal. Back in the US, stablecoins are also under a microscope, and lawmakers are trying to force through a new bill. 
There are too many factors to consider to predict the market with certainty. However, the general sentiment seems optimistic. With a majority considering 2022 as the rock bottom and things going uphill from 2023 onwards. 
Disclaimer
All the information contained on our website is published in good faith and for general information purposes only. Any action the reader takes upon the information found on our website is strictly at their own risk.