Chinese government researchers have proposed a digital currency based on Asian currencies as the U.S. dollar continues to strengthen.
Researchers from the Institute of World Economics and Politics under the Chinese Academy of Social Sciences have proposed a common Asia digital currency with the aim of distancing itself from the dollar.
Beijing's efforts to consolidate its economic position in the region have been hampered by a strengthening greenback as a result of the Federal Reserve's aggressive monetary policy.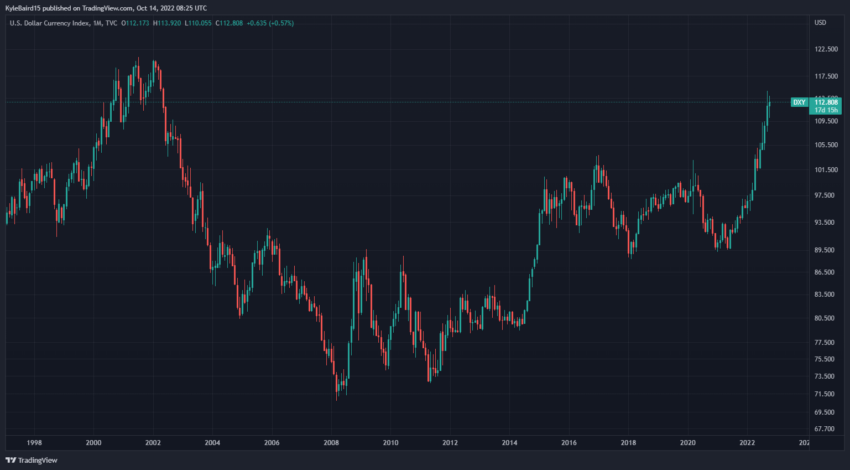 On Oct. 13, the SCMP reported that the pan-Asia currency, dubbed the Asian yuan, would be pegged to a basket of 13 currencies. These include the Chinese Yuan, Japanese Yen, South Korean Won, and currencies from the 10 member countries in the Association of Southeast Asian Nations (ASEAN).
Asian yuan plans
"More than 20 years of deepened economic integration in East Asia has laid a good foundation for regional currency cooperation. The conditions for setting up the Asian yuan have gradually formed," commented researchers Song Shuang, Liu Dongmin, and Zhou Xuezhi.
Though not specified, it is clear that China will be in control of this financial asset which may be based on a similar permissioned distributed ledger to its own central bank digital currency.
The researchers cited dollar hegemony as a reason to decouple from the world's reserve currency which is used to settle trade in the region. Since the beginning of this year, the CNY has lost 12% against the USD and the JPY even more at 28%.
It is not the first time an Asian currency has been proposed. Former Malaysian prime minister Mahathir Mohamad suggested it after the 1997 Asian financial crisis and again in 2019. The Japan-led Asian Development Bank also suggested something similar in 2006 but plans never materialized.
On Oct. 13, the U.S. government announced that inflation rose 8.2% in September, rocking stock and crypto markets. Analysts expect the Federal Reserve to keep hiking interest rates and even raise inflation targets until it is under control.  
China CBDC rollout continues  
China, meanwhile, has continued with the rollout of pilot programs for its digital yuan CBDC. According to the People's Bank of China, transactions using the digital yuan surpassed 100 billion yuan ($13.94 billion) as of the end of August.
There were 360 million transactions in pilot areas in 15 provinces and municipalities, according to Reuters. More than 5.6 million merchants could now accept payments with the digital yuan (also known as the e-CNY), the report added.
Disclaimer
All the information contained on our website is published in good faith and for general information purposes only. Any action the reader takes upon the information found on our website is strictly at their own risk.