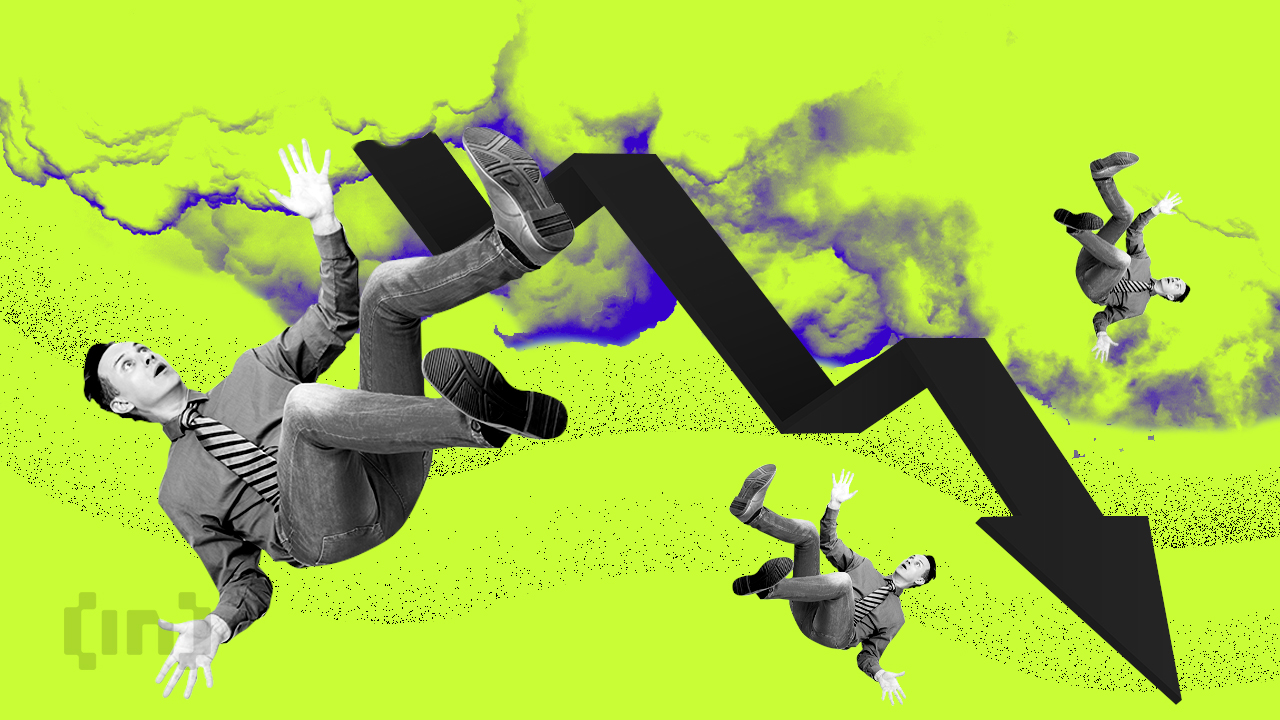 Crypto markets are in the green today, but the rally could be short-lived if there is little improvement in the macroeconomic climate this year and a looming recession.
Crypto market capitalization has surged to a two-month high today. In a 3.6% gain on the day, it reached $927 billion at the time of writing. Furthermore, around $100 million has reentered the markets since the bear cycle low on November 22.
However, the bigger picture is not so pretty, as we are still in the depths of crypto winter. Markets remain down 70% from their 2021 peak, and a full recovery could take much longer.
The macroeconomic situation still looks bleak, so there is much less money to invest in high-risk assets such as crypto.
Recession Looms as U.S. Savings Rate Slumps
The U.S. savings rate has fallen to 2.2%, its lowest-ever level. The metric measures the amount of money a person deducts from their disposable personal income to set aside for investments.
CEO and founder of Reventure Consulting, Nick Gerli, commented that Americans are running out of money. He added that the last time the savings rate was this low was just before the 2008 global financial crisis.
The fall is a recession red flag and a slump in consumer spending could follow this year.
The savings rate slump can be attributed to a combination of high inflation and low wage growth. Despite efforts by the Federal Reserve to reduce it, inflation in the United States remains at a high 7.1%.
"I predict a big collapse in consumer spending at some point in 2023," said Gerli.
It appears that U.S. banks are already gearing up for a recession. According to a Jan. 10 Reuters report, banking giants are forecast to report lower fourth-quarter profits this Friday. Morgan Stanley analysts said:
"With most U.S. economists forecasting either a recession or significant slowdown this year, banks will likely incorporate a more severe economic outlook,"
A recession does not bode well for any crypto market recovery in 2023.
Crypto Market Outlook
Markets are in the green today, however, having reached their highest levels since early November. Most of the damage done by the FTX collapse has been recovered in terms of market capitalization, which is now targeting the $1 trillion level.
Bitcoin has topped $18,000 for the first time since Nov. 9, following a 4.6% increase on the day. At the time of writing, BTC was trading at $18,211, according to CoinGecko.
Furthermore, Ethereum was performing even better, with a 5.2% gain on the day to top $1,400. Ripple's XRP and Avalanche's AVAX were also performing well.
BeInCrypto reported that there could be a big market move this week on Jan. 10.
Disclaimer
BeInCrypto has reached out to company or individual involved in the story to get an official statement about the recent developments, but it has yet to hear back.