It's been a challenging year for many in crypto, but for Ripple Labs and chief executive Brad Garlinghouse, 2022 has brought a number of successes.
After being sued by the SEC in December 2020, Ripple Labs and CEO Brad Garlinghouse faced mounting difficulties the following year. This past year, however, the company and its chief executive experienced several more encouraging events. These are the top 5 crypto wins for Ripple and CEO Brad Garlinghouse.
Ripple Onboards 4,000 NFT Artists Through Creator Fund
Last year, Ripple launched a $250 million creator fund to facilitate use cases for non-fungible tokens (NFTs) on its XRP Ledger. Ripple said the fund would provide targeted support for creators, brands, and marketplaces to develop NFTs on the XRPL.
Through this fund, Ripple announced that it had onboarded some 4,000 artists, musicians, game designers, and creators in March this year. Author and producer Justin Bua, filmmaker Steven Sebring and xPunks were among some of the artists onboarded. 
Additional marketplaces and creative agencies NFT PRO, Ethernal Labs, and onXRP helped optimize the NFT experience on XRPL for users. "This partnership allows us to bolster the Web 3 ecosystem by pioneering cross-chain interoperability and bringing NFTs and digital assets to the masses," said Nick Rose, Ethernal Labs CEO, and founder.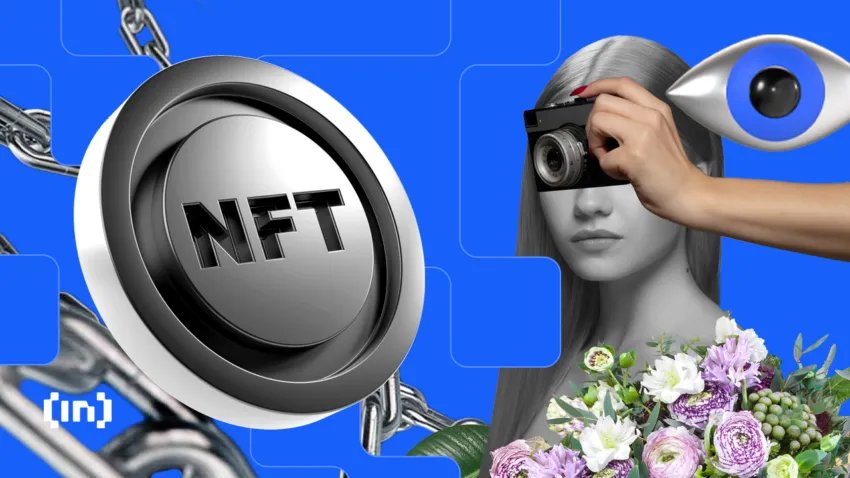 Hinman Documents Released
Regarding its ongoing case with the Securities and Exchange Commission, Ripple achieved a significant victory earlier this year. In October, the court compelled the SEC to relinquish documents Ripple had requested six times before. The so-called Hinman documents revealed the SEC's comments on a speech by the former Director of the Corporate Finance Division, William Hinman. 
In the speech, Hinman said that while he previously considered Ethereum a security, his later understanding of the blockchain-based transactions led him to believe that "current offers and sales of Ether are not securities transactions." 
Ripple had sought the release of these notes, believing they demonstrate the SEC's awareness of Hinman's claim that Ethereum is not a security. Applying a similar principle, Ripple believes this would strengthen its case that XRP should not be considered a security.
Ripple general counsel Stuart Alderoty announced the development on Twitter on Oct. 20. Garlinghouse later shared the tweet, admonishing the SEC for their "shamefulness" in the process. 
Minority XRP Ownership
In its third-quarter market report, Ripple shared a major milestone the blockchain had achieved with its XRP token. It explained that the number of XRP tokens held across the company's various wallets was below 50 billion XRP. At exactly half of XRP's total outstanding supply of 100 billion tokens, this achievement helped dispel concerns about overcentralization.
Garlinghouse also marked the occasion as a milestone, highlighting the outflows from Ripple wallets as a sign that customers had been finding greater utility with the XRP Ledger. Meanwhile, Ripple's total sales of XRP totaled $310.68 million in the third quarter, down from $408.90 million the previous quarter.
Global Growth and European Expansion
As the lawsuit with the SEC effectively crippled Ripple in the United States, the company was forced to expand abroad. Consequently, this year, most of its customers and revenue came from countries besides the U.S.  "We're actually growing leaps and bounds outside the United States," Garlinghouse said, "95% of our customers are non-U.S."
In an effort to expand to European markets, Ripple said it would for a virtual asset service provider (VASP) license in Ireland. If granted, the EU's pending MiCA legislation would enable Ripple to offer its services across Europe.
Final Court Filings
The most significant development for Ripple would be the successful conclusion of its lawsuit with the SEC. With both parties having submitted their final court filings for the year, the case could finish in the first half of next year.
Shortly after the release of the Hinman documents, both parties filed separate motions for summary judgment. If granted, a judge would rule on the case, with the need for it to go to trial
Both parties subsequently requested the court reject the other's motion. The SEC said Ripple's motion should be denied because of "undisputed evidence" it illegally sold unregistered securities. Meanwhile, Ripple claimed that the SEC had no legal basis to insist Ripple register XRP as a security. 
This month, Ripple filed a response to the commission's opposition to its motion for summary judgment. Alderoty confirmed that this would be the company's final court submission. Garlinghouse congratulated his team: "Ripple stood strong and withstood the SEC's onslaught."
Disclaimer
All the information contained on our website is published in good faith and for general information purposes only. Any action the reader takes upon the information found on our website is strictly at their own risk.