Crypto's public enemy number one, Sam Bankman-Fried (SBF), could be investigated for market manipulation.
Former FTX CEO Sam Bankman-Fried has become a target for federal prosecutors. They have launched an investigation into whether he manipulated markets for two crypto assets earlier this year.
The probe is investigating the collapse of the Terra ecosystem and its UST stablecoin and Luna (LUNA) token. Furthermore, prosecutors are attempting to link SBF with the collapse to determine if he was partially responsible, according to a Dec. 7 NYT report.
According to sources familiar with the matter, the investigation is still in the early stages. They have yet to determine whether SBF had any role in it or any intentions of manipulating markets to benefit his own companies and tokens.
Was Bankman-Fried Involved in Terra Collapse?
Terra's stablecoin depegged from the dollar in May. The firm behind it, Terraform Labs, flooded the market with LUNA tokens in an attempt to maintain the peg. That failed, LUNA collapsed, and UST tumbled even further, causing the first major crypto contagion of the year.
According to the report, a flood of UST sell orders originated from FTX. "The orders were in small denominations, but they were placed very quickly," it added.
The surge in sell orders for TerraUSD overwhelmed the system, making it hard to find the matching "buy" orders for them, forcing down the price of UST. The LUNA token that collateralized the stablecoin soon followed.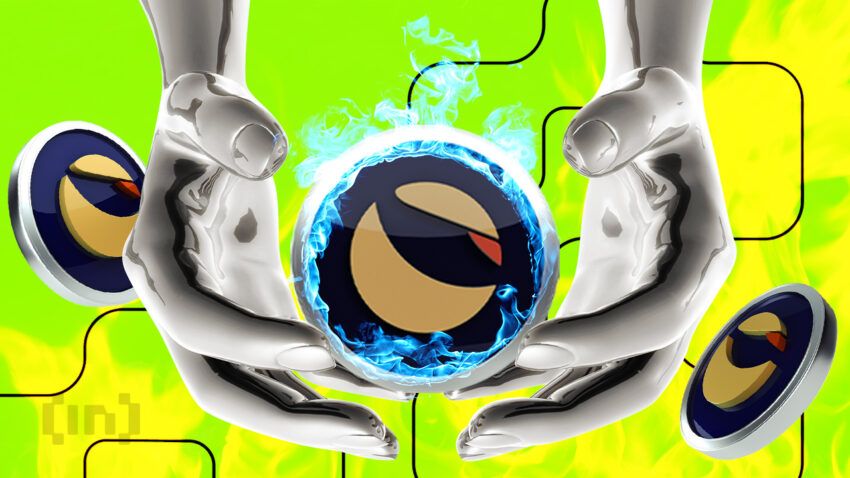 The report added:
"The bulk of the sell orders for TerraUSD appeared to be coming from one place: Sam Bankman-Fried's cryptocurrency trading firm, which also placed a big bet on the price of Luna falling."
Luna price declines may have yielded large profits for those behind the push. However, the entire system collapsed, wiping out as much as a trillion dollars from crypto markets and the crash that followed.
Furthermore, the fallout from that collapse eventually spelled the end of SBF's crypto empire six months later.
No Subpoena For SBF
In related news, House Financial Services Committee Chair Maxine Waters said she doesn't plan to subpoena Sam Bankman-Fried.
According to CNBC, Waters told Democrats that SBF wouldn't be forced to appear at a hearing on Dec. 13. She wants committee staff to try to convince him to testify voluntarily.
Earlier this week, SBF, who has been lambasted over his recent interviews, said he would testify at the committee's December 13 hearing.
Disclaimer
The information provided in independent research represents the author's view and does not constitute investment, trading, or financial advice. BeinCrypto doesn't recommend buying, selling, trading, holding, or investing in any cryptocurrencies