According to the Wall Street Journal, Singapore's financial regulator Monetary Authority of Singapore (MAS) told F1 organizers that it would ban Crypto.com ads from appearing on the track.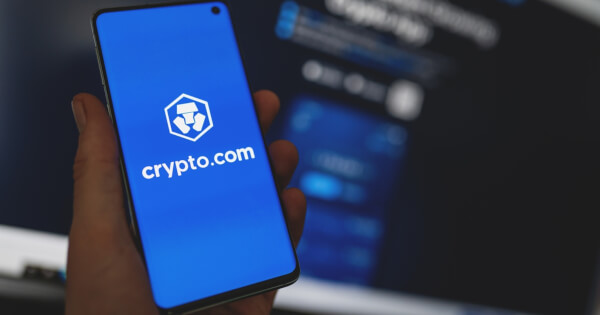 The Monetary Authority of Singapore (MAS) is Singapore's Central Bank. The mission of the MAS is to promote sustained non-inflationary economic growth, and a sound and progressive financial center. The MAS has leveraged blockchain technology for its Project Ubin central bank digital currency (CBDC) project.
F1 is the highest international racing class for open-wheel single-seater formula racing cars. Crypto exchange Crypto.com has paid millions to sponsor Formula One.
In the 2022 F1 division, 80% of the teams have at least one crypto sponsor,
The seventeenth race of the 2022 season will be held in Singapore from September 30 to October 2.
The regulator said that Crypto.com ads could appear on teams and apparel, but was not allowed to market cryptocurrency-related ads on the track directly to the general public, as the on-track brand itself is more directly aimed at Singaporeans.
Crypto.com is the first cryptocurrency platform to partner with an F1 team, Aston Martin. Hong Kong-based crypto exchange Crypto.com partnered with the company last year ahead of British carmaker Aston Martin's 2021 F1 car launch.
Crypto.com has proven to be a unicorn in the cryptocurrency industry. Founded in 2016, it is the world's first cryptocurrency company to achieve privacy certification (ISO 27701) and PCI:DSS, Level 1 compliance.
Apart from that, Mercedes team principal Toto Wolff, a car brand involved in F1 Racing, believes The partnership between Formula 1 and crypto companies was inevitable based on the growth experienced in the cryptocurrency market.
Image source: Shutterstock