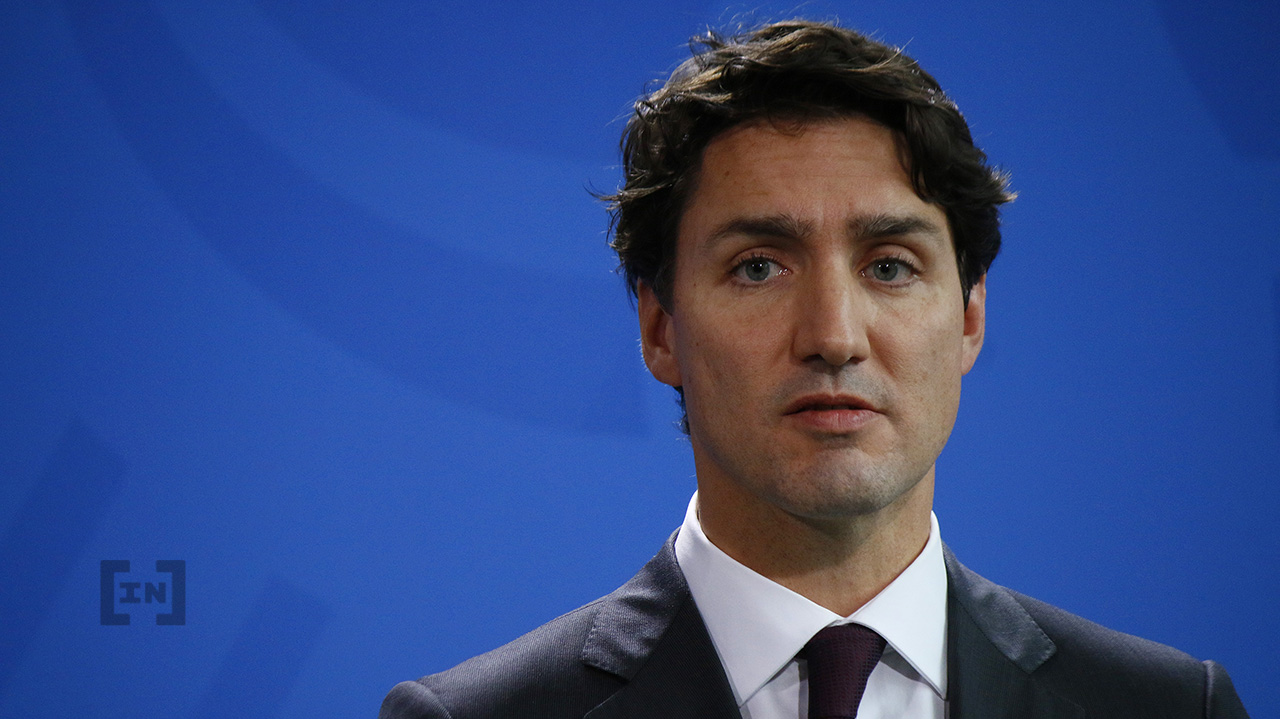 Canadian Prime Minister Justin Trudeau has hit out at Pierre Poilievre, a pro-crypto politician, who has been chosen to lead Canada's Conservative Party.
Trudeau said in his address that, "telling people they can opt out of inflation by investing your savings in volatile and cryptocurrencies is not responsible leadership."
"What Canadians need is responsible leadership," the PM said.
Poilievre critical of Liberal Government
Poilievre has regularly criticized the Liberal Government's intrusion into people's "personal matters", while backing the truckers' anti-vaccination demonstrations in Ottawa this year.
The so-called Freedom Convoy was part of trucker demonstrations that protested against pandemic-related restrictions, by carrying blockades for around three weeks in Canada.
Poilievre also vowed to return financial decision-making to the people of Canada, blaming the institution for the high inflation rate as part of his election strategy.
In the past, Poilievre criticized the Trudeau administration for rising inflation and claimed the "government is ruining the Canadian dollar, so Canadians should have the freedom to use other money, such as Bitcoin."
Meanwhile, Trudeau is of the view that Poilievre's use of "buzzwords, dogwhistles and careless attacks" are unnecessary.
"We all need to work together. Now is not the time for politicians to exploit fears and to pit people one against the other. As you all know, the Conservative Party picked a new leader over the weekend," Trudeau said.
During the protests, the prime minister also called the protests "illegal" and "dangerous," before the Canadian authorities clamped down on the crypto wallets of protestors used for fundraising.
Meanwhile, the conservative leader previously pledged that if elected prime minister, he will "unleash" the potential of cryptocurrencies and turn Canada into "the blockchain capital of the world."
Regulators to oversee crypto despite Poilievre vs. Trudeau
Clearly, his views are a stark contrast to those of Trudeau, who ordered a freeze on crypto-assets under the Emergencies Act to end demonstrations.
The Superintendent of Financial Institutions in Canada,  recently stated that there will be a set of classification requirements for crypto assets under the new crypto regulations and set restrictions on their use by banks and insurers.
Meanwhile, the Bank of Canada has been of the view that crypto is a "speculative investment" while previously stating that cryptos "do not have a plausible claim to become the money of the future."
Disclaimer
All the information contained on our website is published in good faith and for general information purposes only. Any action the reader takes upon the information found on our website is strictly at their own risk.