Web3's wild ride: Nearly all of Web2's best projects resulted from bear markets, says Joe Hung, the Co-Founder and CMO of Gritti.
In the words of George Orwell: "Who controls the past controls the future."
In Web3, despite the bear market, projects are scrambling to wow investors with the "next big thing." The reality is that we've seen this all before. The sector is closely tracking the peaks and troughs of Web2. From periods of wild speculation to brutal downturns, the development of the two sectors is almost parallel.
With this in mind, founders and entrepreneurs today have the chance to learn from what happened in Web2 to master the tomorrow of Web3. Platform sustainability, team experience and community building will sort the winners from the losers.
Web3's past and what it tells us about the future
For a glimpse at what will happen in Web3, dig into the past and consider what happened in Web2. After all, Web2 in its development experienced irrational market exuberance, sky-high valuations, inevitable nosedives and eventual market innovation. Sound familiar?
In the early 2000s, Web2 fever hit its peak. This wild west of new tech resulted in nearly every software company receiving a ridiculous valuation. Something had to give, and it led to the sector's first big crash and bear market. The bursting of the dotcom bubble resulted in the surviving software companies pivoting to infrastructure with the rapid growth of Microsoft and Google. Then, the market plunged again during the Global Financial Crisis. Here, any overleveraged company was caught out.
But what emerged from the ashes? WhatsApp in 2009, Instagram in 2010 and Pinterest in the same year. These companies used established infrastructures to create the platforms that still dominate today.
The same revolutions are happening in Web3. Our industry is now deep in its second bear market. The first bear market mirrored what happened in Web2: valuations detached from value. This second bear market, meanwhile, is remarkably similar to what occurred in 2008. Both good and bad projects are hurting as investors de-leverage and reconsider risk.
While history doesn't necessarily repeat itself, it does often rhyme. In my view, Web3 is shaping up like a condensed version of Web2. The timeline is condensed because Web3 is faster and the opportunity is actually larger. As a result, expect now to see principled, experienced companies leveraging infrastructure built in the past Web3 bull-bear cycle and building tomorrow's platforms.
It's also worth noting that companies built in the heart of the Web2 bear market ended up being multi-billion dollar companies. I see similar potential in the coming years of Web3.
What this means for founders and projects
The story of Web2 demonstrates that prioritizing innovation during market downturns is the secret to post-crisis growth. History shows that those who soldier on end up creating the dominant solutions. Founders and projects, therefore, must seize the moment in Web3.
Three things will define those who end up leading the pack. First, sustainability. The past Web3 bull cycle almost conditioned companies to do a massive cash grab and then leave. But that's no longer going to fly. A bear market scenario forces far more discipline in building a strong company foundation that lasts years rather than months. Investors want to see a product that not only works but is backed by cold, hard data. At my company, Gritti, we didn't start raising until our platform was in closed beta for this very reason. This is no longer in a market with the investment mentality of ready, fire, aim.
Second, experience. In Web2, platforms started as an amalgamation of the online and the offline (think omnichannel touchpoints across e-commerce) before going entirely digital. In Web3, we're in a similar position. The market is not yet true Web3. Rather, it's a sort of hybrid between Web2 and Web3. As such, successful projects still need Web2 thinking around elements like organization, risk management and UI/UX. This is where an experienced team with knowledge of the old world and the new is key.
Third, community. Right now, the young and crypto natives dominate Web3. To go mainstream, tomorrow's platforms must bridge all ages and audiences. In this way, the ability to design something usable across diverse groups will be integral to creating healthy, engaging ecosystems.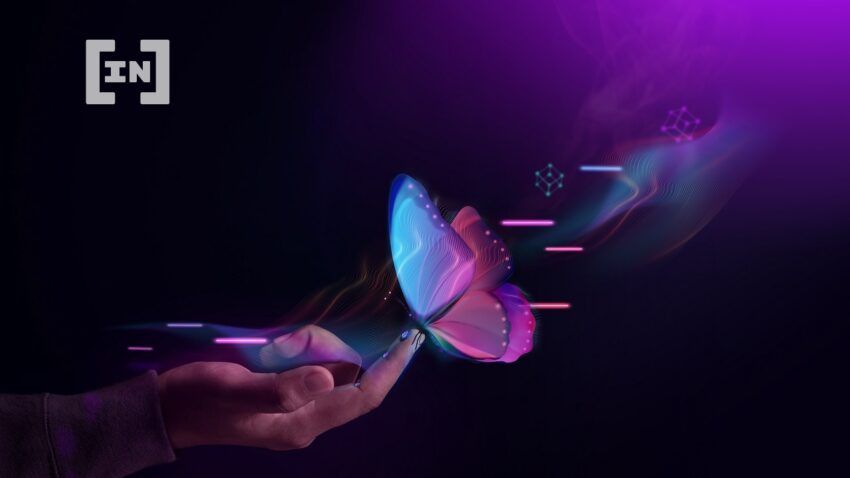 Web3's time: Join up now
Nearly all of Web2's best projects resulted from bear markets. And, looking at trends, Web3 is following a similar path. This makes now the perfect time for innovators to embrace the downturn and come out the other side stronger. Whether it's game-changing offerings or bold, strategic moves, there is room in the market for leaders.
For me, today is clearly the best time for entrepreneurs to join Web3. This is for two reasons. First, funding is still here. Sure, it's more cautious, but investors are still keen to back solid projects. In Q2, for example, seven out of the top ten most active VCs chose Web3 as the sector of choice for investment. However, investors want to see teams with experience. If you have the people and the pedigree, investors will come.
And on this note: the people. What makes a small startup successful? I would argue that 80 percent of it is people. And when can you find the best people? During a bear market. Founders should capitalize upon the abundance of talent available right now to build out their teams. Give preference to deep skills and operate with an eye on the future.
Finally, founders, remember thatcycles come and go. Regardless of the state of the market, fundamentals tend to make or break long-term success. The people and the project almost always carry the day. With this in mind, you're best advised to produce tangible project results, hand-pick team members and create a diverse user ecosystem. Then, and only then, will you be ready to take on the Web3 of tomorrow.
About the Author

Joe Hung is the Co-Founder and CMO of Gritti, a web3-empowered lifestyle social app. Joe is a graduate of The Wharton School with a deep background in finance. Joe has experience in both traditional marketing as an Editor at Casey Research as well as quantitative marketing. 
Got something to say about Web3's past, Web3's present, or Web3's future? Write to us or join the discussion in our Telegram channel. You can also catch us on Tik Tok, Facebook, or Twitter.
Disclaimer
All the information contained on our website is published in good faith and for general information purposes only. Any action the reader takes upon the information found on our website is strictly at their own risk.