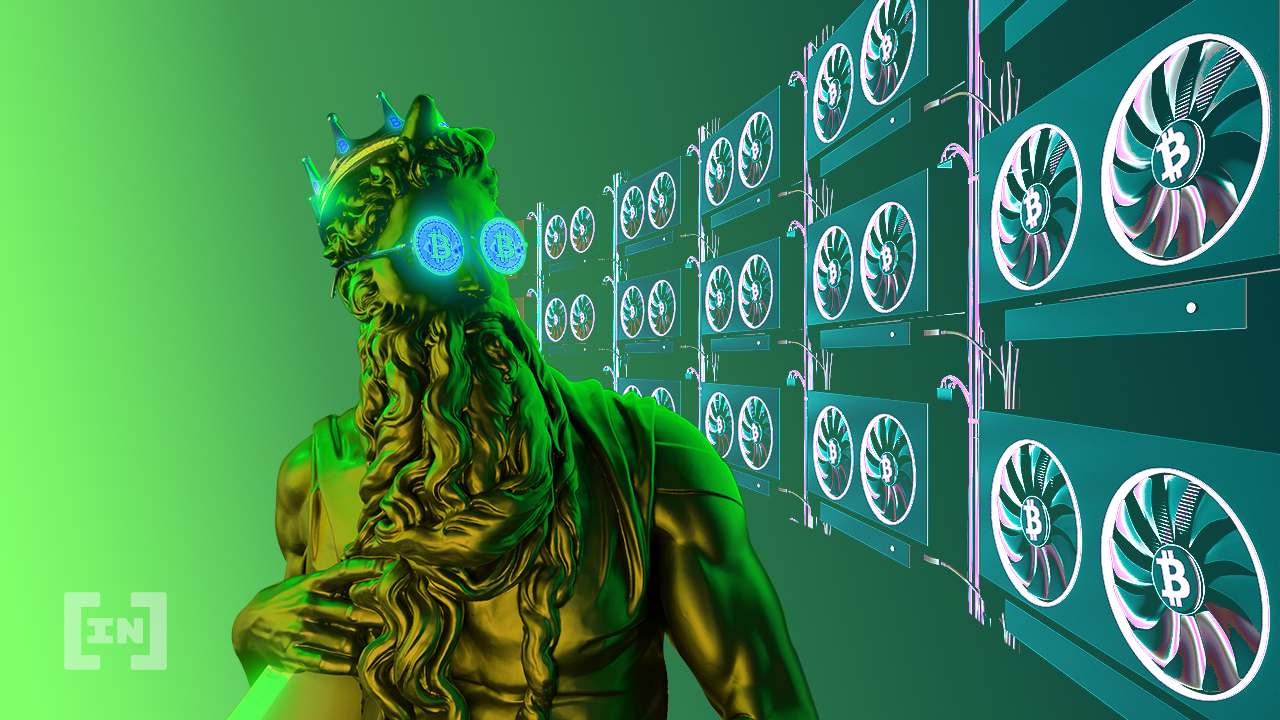 More efficient crypto mining hardware being deployed has resulted in a slowing of Bitcoin network energy consumption, according to recent figures.
Bitcoin network energy consumption has been thrown into the spotlight yet again as the Ethereum Merge made the world's second-largest digital asset virtually energy free.
However, recent statistics reveal that more energy-efficient ASICs (application-specific integrated circuits), the hardware used for mining, have reduced the acceleration of network energy demand as its hash rate has increased.
The findings were reported by Messari on Oct. 7, with the company stating that "the decoupling could be attributed to newer ASICs coming online, which are more energy efficient and have a higher hashing rate."
Bitcoin energy demand decrease
Delving deeper into this data reveals that Bitcoin energy demand actually decreased by 34% from February to the end of September, according to Cambridge University. It has started to reverse the trend picking up slightly in October.
Its highly referenced Bitcoin energy consumption index reports that the current annual estimated consumption is 102.16 terawatt hours (THw). However, its annualized total global greenhouse gas emissions, as a result, have been estimated at about 0.1% of that produced globally.
The drop in demand was likely due to a miner capitulation in the wake of the big Bitcoin sell-off between November and June. However, as things pick up again, new hardware that has been on order is being plugged in. The current flagship model from Bitmain, the Antminer S19 XP Hyd, boasts a hashrate of 255 TH/s (terahashes per second) with a power efficiency of 20.8 J/TH (joules per terahash). Older models, such as the S17 Pro, were not as efficient, clocking in at around 40 J/TH.
Despite the bear market and miner sell-off, network hashrate has reached an all-time high of 254 TH/s, according to Blockchain.com. Since the beginning of the year, hashrate has increased by around 50%.
Cambridge reports (figures from January 2022) that the United States has the greatest share at around 38% of the total hash power.
BTC back below $20,000
However, BTC prices remain depressed. The asset dropped back below the psychological $20,000 level Friday morning.
At the time of press, Bitcoin was changing hands for $19,9 after losing 1.8% on the day. It has remained sideways for the past three months, with the $18,500 level providing solid support in recent dips since June.
Crypto markets have correlated with tech stock markets for most of this year.  
Disclaimer
All the information contained on our website is published in good faith and for general information purposes only. Any action the reader takes upon the information found on our website is strictly at their own risk.