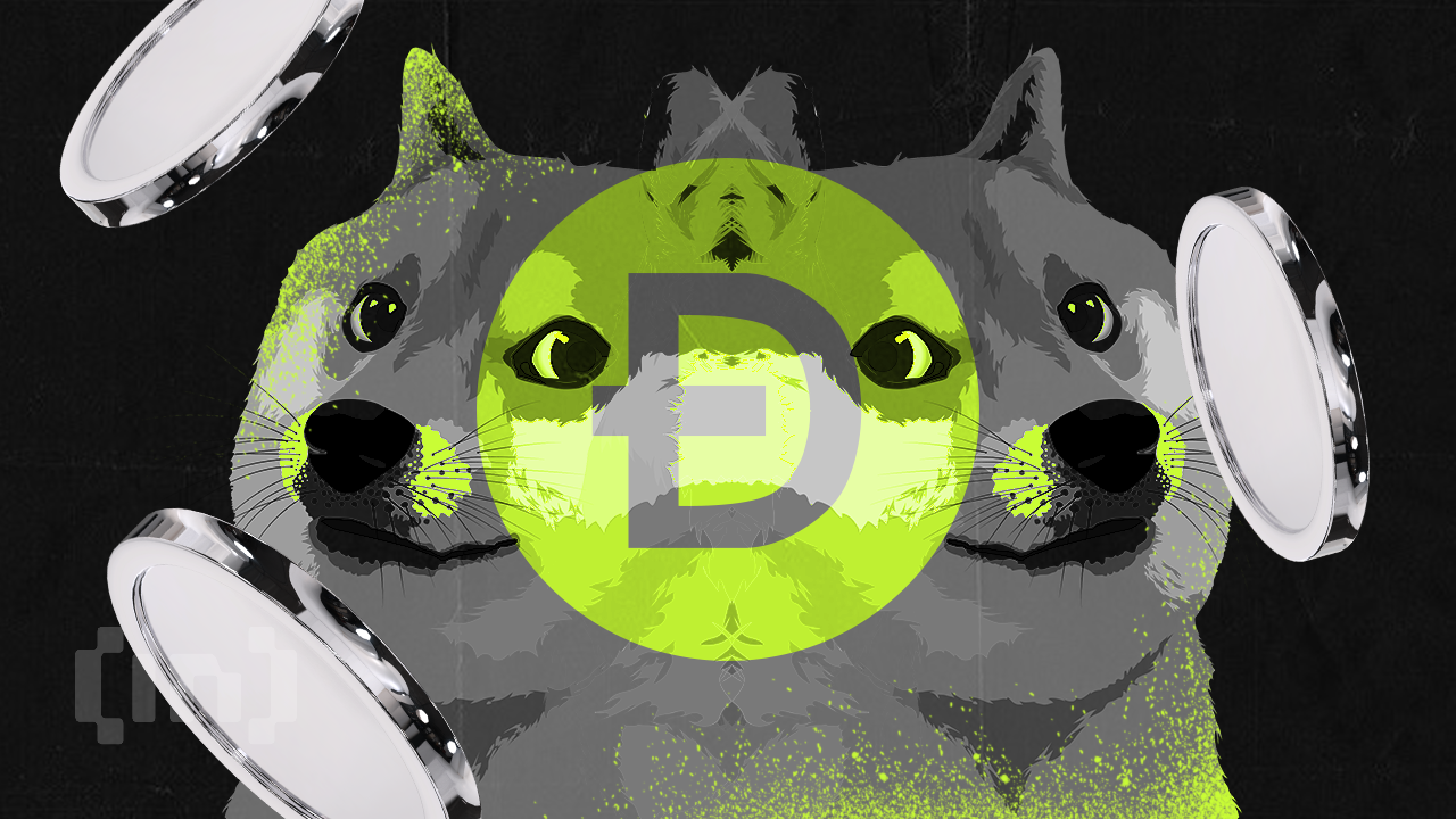 The Dogecoin (DOGE) price has reclaimed a crucial horizontal level but has yet to break out from a descending resistance line. The Shiba Inu (SHIB) price also follows a descending resistance line but has yet to reclaim its horizontal resistance level.
Dogecoin Price Breakout Incoming?
Dogecoin is the largest meme token based on its market cap. It most well-known fan is Elon Musk. The Dogecoin price has actually increased considerably since Elon Musk officially became Twitter's CEO and hinted that the cryptocurrency could be used for payments.
The Dogecoin price is currently trading above the $0.089 horizontal support area. This is a crucial level since it previously acted as the resistance between May-Oct (red icons). After the breakout, the area turned to support (green icon). 
Currently, the DOGE price has nearly reached the point of convergence between the horizontal support area and a descending resistance line in place since Oct. 29. Whether the Dogecoin price breaks out above the resistance line or falls below the $0.089 horizontal area will likely determine the direction of the future trend.
In the case of a breakout, the DOGE price could increase towards $0.115, the 0.5 Fib retracement resistance level. In case of a breakdown, the Dogecoin price could revisit the $0.060 low.
Since the daily RSI is neutral, right at the 50 line, both possibilities are still valid.
The readings from the weekly chart align more with the possibility of an upward movement. The two reasons for this are the breakout from a descending resistance line in place since the all-time high and the weekly RSI movement above 50.
As a result, a breakout from the short-term descending resistance line is slightly more likely than a breakdown from the $0.089 support area.
Shiba Inu Shows Weakness, Fails To Reclaim Resistance
The Shiba Inu price has also followed a descending resistance line. It has been in place since Aug. 14. The SHIB price made several unsuccessful attempts at breaking out at the end of October before creating a lower high and falling sharply.
The drop also took the SHIB price below the $0.00001 area, which is now acting as resistance (red icon). The area had previously acted as support between July – Nov. (green icons).
While an upward movement began during the past 24 hours, the SHIB price is still trading below resistance. Moreover, the daily RSI is below 50. Therefore, the trend is considered bearish unless Shiba Inu moves above both the $0.00001 resistance and the descending resistance line.
For BeInCrypto's latest crypto market analysis, click here.
Disclaimer
BeInCrypto has reached out to company or individual involved in the story to get an official statement about the recent developments, but it has yet to hear back.